Maintaining healthy and beautiful hair is a goal shared by many individuals. While various factors contribute to the overall health of our hair, one often overlooked tool that plays a significant role is the humble hairbrush.
A good hairbrush is more than just a tool for grooming; it is a source of scalp vitality, improving blood flow and promoting the uniform distribution of natural oils throughout the hair. This stimulating stimulation not only helps to rejuvenate the scalp but also promotes hair growth and optimal health of the scalp.
Exploring Different Types of Hair Brushes
1. Paddle Brush
Paddle hair brushes are known for their broad, flat shape, making them ideal for detangling and smoothing long, straight hair. They help to distribute natural oils and minimize static, leaving the hair looking sleek and shiny. These brushes are also great for massaging the scalp and promoting relaxation.
---
2. Round Brush
Round brushes are a versatile option for achieving various hairstyles. These cheap hair brushes come in different sizes and are commonly used for blow-drying, adding volume, and creating curls or waves. The bristles on round brushes allow for maximum airflow, reducing drying time while providing a polished and voluminous look.
---
3. Vent Brush
Vent brushes feature widely spaced bristles and a hollow center, allowing air to flow through during blow-drying. These brushes are particularly useful for quick drying and adding volume to the hair. They are gentle on the scalp and ideal for fine or thin hair.
---
Check out the list for the Best Hair Brushes available on Flaconi:
1. ghd Ceramic Vented Radial Brush Size 4
The ghd Ceramic Vented Radial Brush Size 4 is a premium hairbrush available on Flaconi. It is renowned as one of the best hair brushes in the market for its exceptional performance and professional-quality results. This particular brush is designed with a large barrel size, making it ideal for styling and creating voluminous looks.
The ghd Brush features a ceramic barrel that helps distribute heat evenly, ensuring quick and efficient drying while minimizing damage to the hair. The vented design allows for better airflow, reducing drying time and providing a faster styling experience. The soft brush bristles are made from high-quality materials, ensuring a smooth glide through the hair without snagging or pulling.
---
2. GLOV Hair Brush BioBased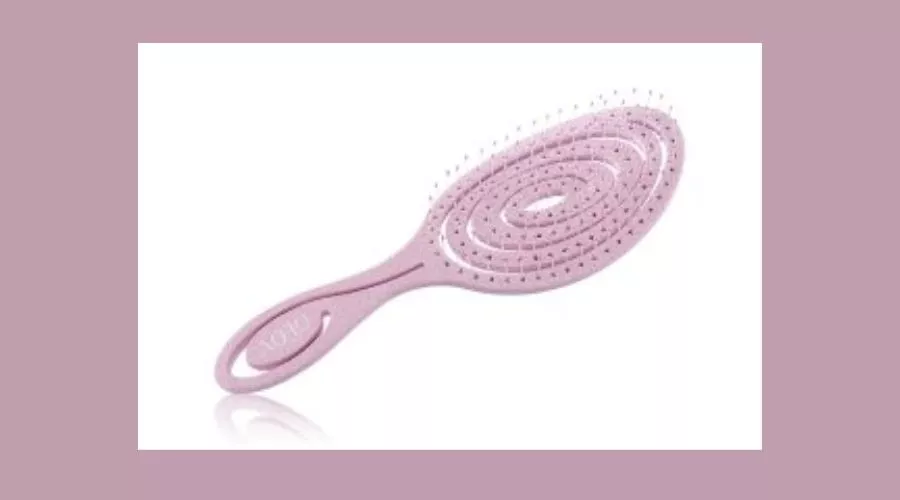 Introducing the revolutionary GLOV Hair Brush BioBased, a game-changer in the world of hair care. This exceptional hair brush, available exclusively on Flaconi, is designed to provide the utmost care for your tresses while being environmentally friendly. Crafted with the finest quality and innovative materials, this brush offers an unparalleled hair care experience.
The GLOV Hair Brush stands out as one of the best hair brushes available in the market today. Its ergonomic design ensures a comfortable grip, allowing for effortless detangling and styling. With its carefully engineered bristles, this brush gently massages the scalp, stimulating blood circulation and promoting healthy hair growth.
---
3. Grow Gorgeous Signature Stimulating Scalp Massager 
The Grow Gorgeous Signature Stimulating Scalp Massager is an exceptional hair care tool available on Flaconi. Designed to enhance hair growth and stimulate the scalp, this massager is a must-have for anyone seeking healthy and luscious locks.
One of the standout features of this scalp massager is its ability to improve blood circulation in the scalp. By gently massaging the scalp with its soft silicone bristles, it helps to increase blood flow, which in turn promotes the delivery of essential nutrients to the hair follicles. This enhanced circulation can contribute to the overall health of your hair, making it an ideal addition to your hair care routine.
---
4. Australian Bodycare Scalp Brush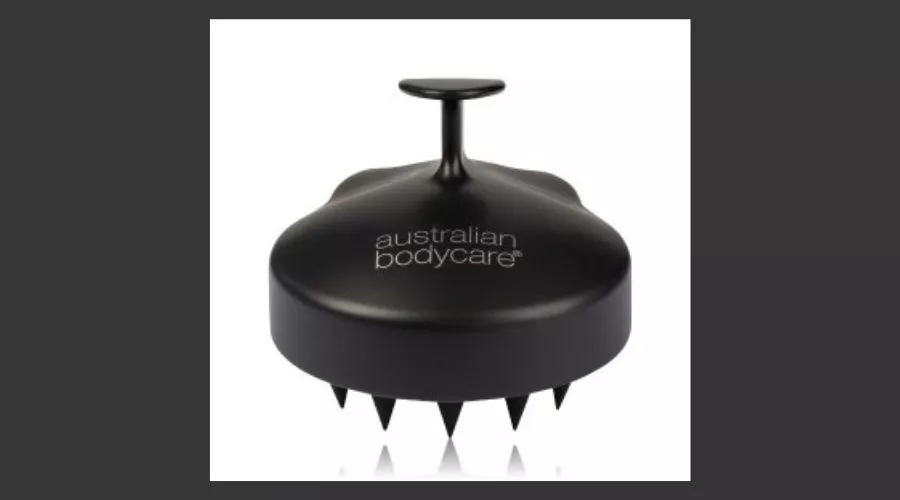 Introducing the Australian Bodycare Scalp Brush – your ultimate companion for achieving healthy and vibrant hair! Available exclusively on Flaconi, this scalp brush has become a favorite among hair enthusiasts seeking the best hair brushes on the market.
Crafted with precision and innovation, the Australian Bodycare Scalp Brush features a unique design that combines soft, gentle bristles with an ergonomic handle, providing a comfortable and invigorating scalp massage. The brush effectively stimulates blood circulation in the scalp, helping to promote hair growth and nourishment from the roots.
---
5. ghd Paddle Brush 
The ghd Paddle Brush is an exceptional hairbrush that stands out among the best hair brushes available on Flaconi. Designed with a wide, flat base, this paddle brush effortlessly glides through your hair, detangling knots and smoothing out any unruly strands. Its high-quality bristles are carefully crafted to be gentle on your scalp, while still providing effective styling and control.
The ghd Brush is a must-have tool for anyone seeking a sleek and polished look. Whether you have long, thick locks or shorter, finer hair, this brush delivers outstanding results. Its large surface area covers more hair with each stroke, reducing the time and effort needed to achieve your desired style. With every pass, the brush helps distribute natural oils from the roots to the ends, promoting healthier-looking hair.
---
Conclusion
Hair brushes are indispensable tools for achieving and maintaining healthy, beautiful hair. From promoting scalp health to minimizing breakage and enhancing shine, the benefits of incorporating a suitable hair brush into your routine are numerous. For more information, visit thesinstyle.
FAQs