Camping has always been a popular recreational activity that allows individuals and families to reconnect with nature, escape the hustle and bustle of daily life, and create lasting memories. Whether you're a seasoned camper or just starting to explore the great outdoors, having the right camping accessories can greatly enhance your camping experience. 
Lidl, a renowned retail chain, offers a wide range of high-quality camping accessories that are designed to meet the needs of outdoor enthusiasts. In this blog, we will delve into some of the essential camping accessories offered by Lidl. But before that, let's explore some of the features of camping accessories on Lidl.
Features of Camping Accessories by Lidl
Sleeping comfortably is paramount during a camping adventure, and Lidl offers an assortment of sleeping gear to cater to different preferences. From cosy sleeping bags to inflatable mattresses and camping pillows, you can find everything you need to ensure a restful night's sleep.
Lidl understands the importance of insulation, so their sleeping bags are designed to provide warmth in cooler temperatures, keeping you comfortable throughout the night. With these sleeping accessories, you can wake up refreshed and ready to embark on new adventures.
When it comes to cooking in the great outdoors, Lidl has a range of camping accessories that make meal preparation convenient and enjoyable. Portable camping stoves and grills are available to cater to various cooking preferences. These stoves are compact, lightweight, and easy to use, making them perfect for camping trips.
Top 5 best camping accessories available on Lidl
1. Livarno Home Picnic Blanket, 200 X 200 Cm, With Handle
Picnics are a delightful way to enjoy nature, relax, and create memorable moments with family and friends. To enhance your outdoor experience, the Livarno Home Picnic Blanket, measuring 200 x 200 cm, with a convenient handle, offers both comfort and portability. Crafted with care, this versatile blanket is designed to provide a cosy and practical solution for your outdoor adventures. 
One of the standout features of the Livarno Home Picnic Blanket is its generous size. Measuring 200 x 200 cm, this blanket offers ample space for you and your loved ones to sit, relax, and enjoy your picnic comfortably. Whether you're hosting a large gathering or simply enjoying a cosy picnic for two, this blanket provides a spacious and comfortable area to spread out and unwind.
2. Rock Trail Camping Accessories
A good night's sleep is crucial when camping, and Rock Trail sleeping bags are designed to provide warmth and comfort in various weather conditions. These sleeping bags come in different temperature ratings, allowing you to choose one that suits the climate you'll be camping in. 
Relaxing around the campfire or enjoying the scenic views becomes more enjoyable with comfortable camping chairs. Rock Trail camping chairs are lightweight, foldable, and designed with sturdy frames for stability. They often feature cup holders, storage pockets, and adjustable positions, providing comfort and convenience while you relax and unwind in nature.
3. Crivit Led Flashlight, Incl. Battery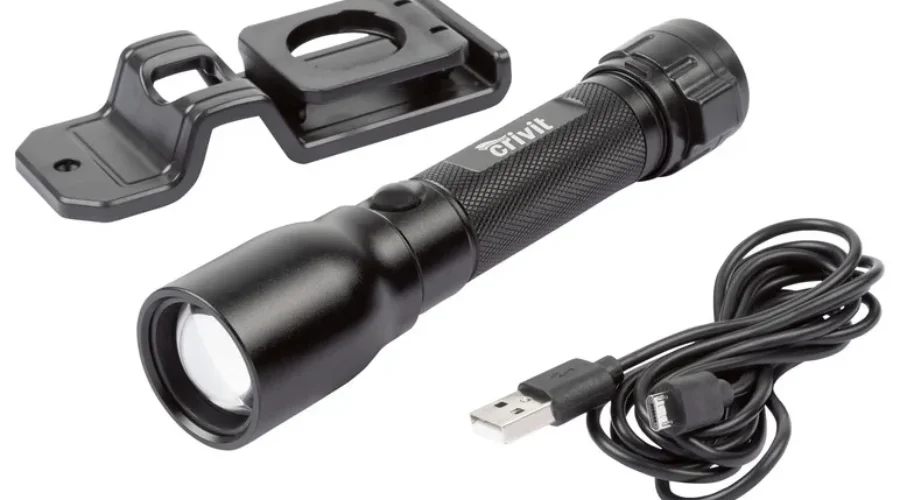 One of the standout features of the Crivit LED Flashlight is its powerful and energy-efficient LED technology. Equipped with high-quality LEDs, this flashlight delivers a bright and focused beam of light, allowing you to see clearly in various environments and conditions. Whether you're exploring a dark trail, searching for something in your basement, or dealing with a power outage, the Crivit LED Flashlight provides reliable illumination to help you navigate with confidence.
The inclusion of a battery with the Crivit LED Flashlight adds to its convenience and value. The flashlight comes with a long-lasting and reliable battery, allowing you to use it straight out of the box. This eliminates the need to search for compatible batteries or make additional purchases, saving you time and ensuring that you have a functional flashlight ready to go whenever you need it.
4. Rocktrail Headlamp With Sensor Function
One of the standout features of the Rocktrail Headlamp is its sensor function. Equipped with a built-in motion sensor, this headlamp offers a hands-free experience like no other. The sensor detects your movements, allowing you to easily turn the headlamp on or off with a simple wave of your hand. This functionality proves to be incredibly convenient when you need to quickly adjust the lighting without fumbling with buttons or switches.
The Rocktrail Headlamp provides versatile lighting options to suit different situations and preferences. It features multiple lighting modes, including a high-intensity beam for long-range visibility, a low-intensity beam for close proximity tasks, and a strobe mode for emergency signalling. These options allow you to customise the lighting output based on your specific needs, whether it's reading a map, cooking a meal, or signalling for help.
5. Crivit Headlight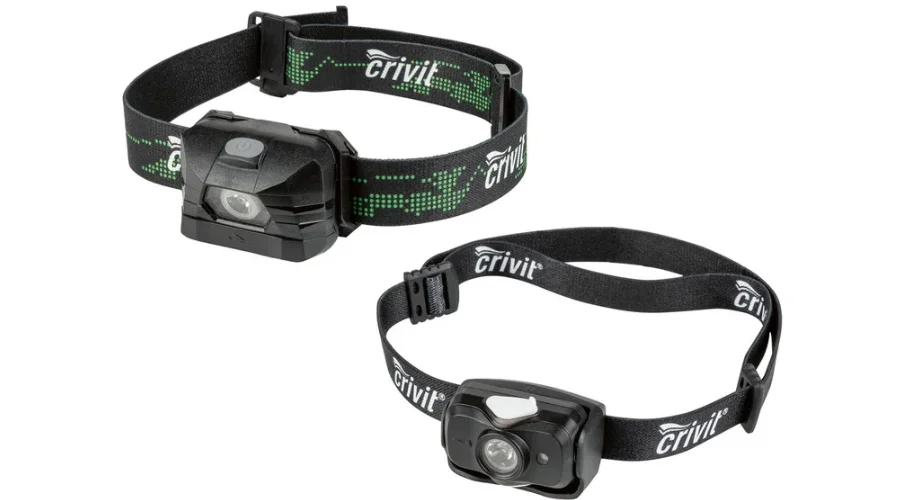 One of the standout features of the Crivit Headlight is its versatility in lighting modes. The headlight offers multiple modes, including high beam, low beam, and strobe, allowing you to adjust the light output according to your needs and preferences. The high beam mode provides maximum brightness for long-distance visibility, while the low beam mode conserves battery life and provides a softer and more diffuse light for close-range tasks. 
The Crivit Headlight is designed with user convenience in mind. It features an adjustable head strap that ensures a secure and comfortable fit, allowing you to wear it for extended periods without discomfort. The headlight itself is lightweight and compact, reducing the burden on your head and making it easy to carry in your backpack or pocket when not in use. 
Conclusion
Having the right camping accessories can significantly enhance your outdoor adventures. Lidl offers a comprehensive range of camping accessories, from tents and sleeping gear to cooking equipment and water solutions. With their high-quality products and affordable prices, Lidl ensures that you can embark on your camping trips fully equipped and ready for unforgettable experiences. So, gear up with Lidl's camping accessories and get ready to immerse yourself in the beauty of nature. For more information about camping accessories for tent
visit the official website of Thesinstyle.
FAQs