Whether you're a professional tradesperson or an enthusiastic DIYer, having a set of reliable hand tools is essential for tackling various projects around the house or on the job site. From basic repairs to intricate woodworking tasks, the right-hand tools can make all the difference in terms of efficiency, precision, and the quality of your work.
In this guide, we'll explore a curated selection of the best hand tools available on the website of LIDL, designed to meet the diverse needs of DIY enthusiasts, craftsmen, and professionals alike. These tools are renowned for their durability, ergonomic design, and performance, ensuring that you have the right tools to complete any project.
List of hand tools to buy right away
Let's delve into the world of hand tools and discover the top-rated options available at LIDL that will empower you to take on any project with confidence, precision, and efficiency.
1. PARKSIDE socket wrench set, 216 pieces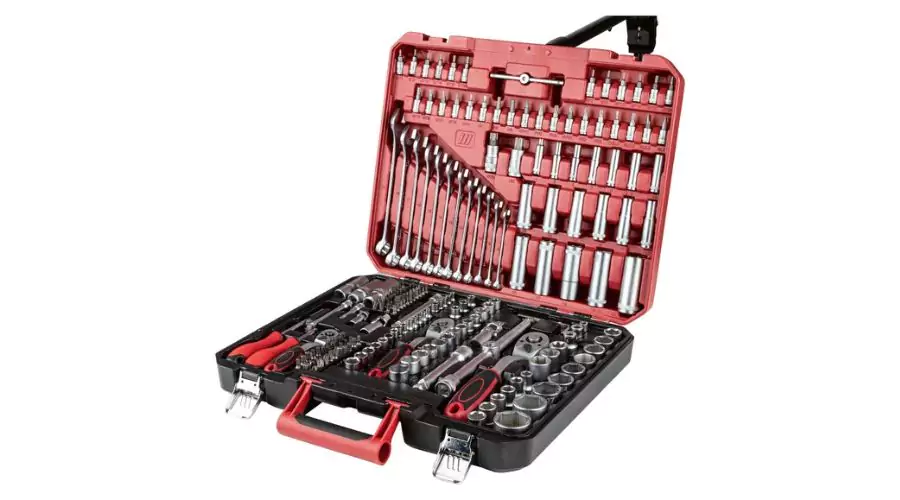 The PARKSIDE® Socket Wrench Set is a comprehensive collection of high-quality tools designed to meet all your socket and wrench needs. With an impressive 216 pieces, this set provides you with the versatility and functionality required to tackle a wide range of projects with ease. From simple repairs and maintenance tasks to more complex mechanical work, this set has got you covered.
Featuring durable and sturdy construction, each tool in the set is crafted to withstand the rigors of regular use and provide long-lasting performance. The sockets, wrenches, and accessories are made from premium chrome vanadium steel, known for its exceptional strength and durability. 
This ensures that your tools can handle even the toughest nuts, bolts, and fasteners without compromising their integrity.
---
2. PARKSIDE® rivet nut pliers, 151 pieces
The PARKSIDE® Rivet Nut Pliers Set is a comprehensive kit designed to make your riveting tasks quick, easy, and efficient. Whether you're working on automotive repairs, metal fabrication, or DIY projects, this set provides you with the tools you need to effortlessly install rivet nuts with precision and reliability.
This set includes a set of high-quality rivet nut pliers that are built to handle a variety of rivet nut sizes and materials. The pliers feature a sturdy construction with ergonomic handles for comfortable grip and precise control. They are designed to exert maximum squeezing force, ensuring secure and tight installations of rivet nuts.
With a total of 151 pieces, this set offers a wide range of rivet nut sizes and types to accommodate different applications.
---
3. PARKSIDE® quick-release clamp sets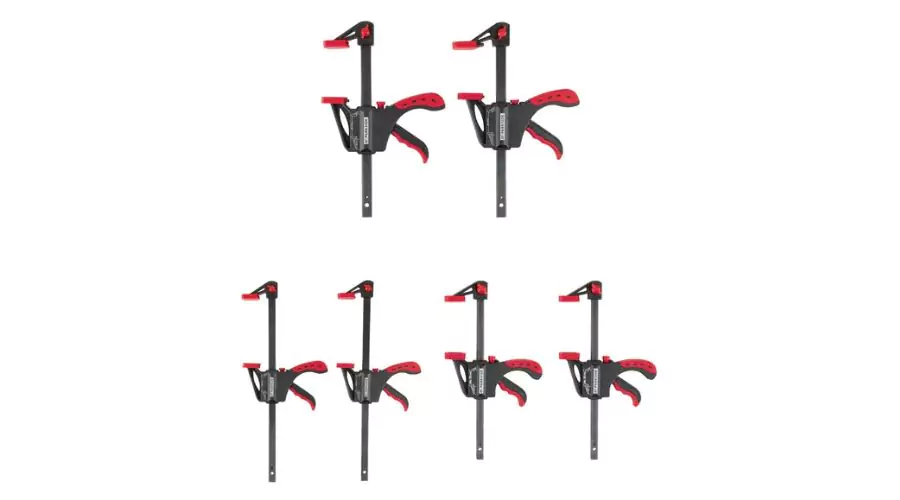 The PARKSIDE® Quick-Release Clamp Sets are essential tools for a wide range of woodworking, metalworking, and DIY projects. These clamp sets provide a secure and reliable grip, allowing you to hold workpieces firmly in place while you work. Whether you're gluing, sawing, drilling, or sanding, these clamps ensure stability and precision throughout your project.
Each clamp in the set is designed with a quick-release mechanism, enabling fast and effortless adjustments. This allows you to easily position and reposition the clamps to accommodate different workpiece sizes and shapes. The quick-release feature also makes it convenient to remove the clamps once your project is complete.
With a variety of clamp sizes included in the set, you have the flexibility to handle different project requirements.
---
4. PARKSIDE® crimping pliers set
The PARKSIDE® Crimping Pliers Set is a versatile and high-quality tool kit designed to meet all your crimping needs. Whether you're working on electrical projects, automotive repairs, or any other application that requires secure and reliable crimp connections, this set provides the necessary tools for precise and professional results.
The set includes a pair of crimping pliers that are specifically designed for crimping various types of connectors, terminals, and wires. The pliers feature a durable construction with ergonomic handles, ensuring a comfortable grip and precise control during use. The jaws of the pliers are designed to create strong and consistent crimps, ensuring reliable connections every time.
With a variety of interchangeable dies included in the set, you have the flexibility to crimp different sizes and types of connectors.
---
5. PARKSIDE® bit and screwdriver set, 37 pieces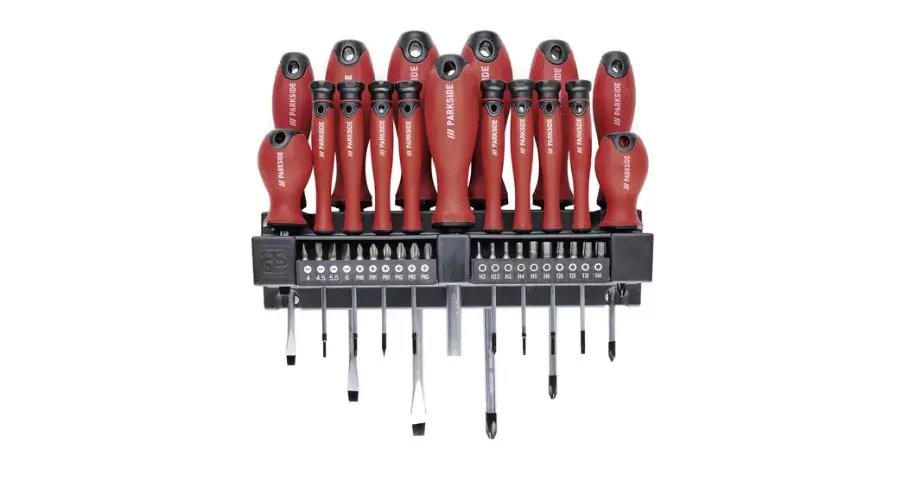 The PARKSIDE® Bit and Screwdriver Set is a must-have tool kit for anyone who frequently works with screws and fasteners. This set provides a wide range of high-quality bits and screwdrivers, allowing you to tackle various screw-driving tasks with ease and precision.
With 37 pieces included in the set, you have a versatile selection of bits and screwdrivers to handle different types of screws and applications. The set includes a variety of commonly used screwdriver sizes and types, ensuring that you have the right tool for every job. From flathead and Phillips to Torx and hex, this set covers all the essential screwdriver options.
Each bit and screwdriver in the set is crafted from durable materials to withstand regular use and provide long-lasting performance. The bits have a precise and secure fit into the screwdriver, minimizing the risk of slippage and ensuring efficient torque transfer.
---
Conclusion
Whether you're a DIY enthusiast passionate about home improvement projects or a professional craftsman dedicated to delivering exceptional workmanship, having the best hand tools and power tools is a game-changer. And what's better than visiting the official website of LIDL? They offer every type of hand tool based on your preference and budget. For more information, visit Thesinstyle. 
FAQ's