In the quest for a restful and rejuvenating sleep, individuals often explore various options to enhance the comfort and quality of their mattresses. One such solution that has gained immense popularity is the mattress toppers. A mattress topper serves as an additional layer of cushioning and support, providing extra comfort and prolonging the lifespan of the mattress. Among the numerous options available, the Emma Mattress Toppers stands out as a superior choice.
Benefits of the Emma mattress toppers:
A. Enhanced Comfort and Support:
One of the key advantages of the Emma Mattress Topper is its ability to transform an ordinary mattress into a luxurious and cozy sleeping surface. The combination of the breathable fabric and pressure-relieving foam creates an optimal balance between softness and support. The topper conforms to the body's contours, alleviating pressure points and promoting spinal alignment, thereby enhancing overall comfort during sleep.
B. Improved Durability and Protection:
By adding an extra layer to the mattress, the Emma Mattress Topper acts as a protective barrier, safeguarding the underlying mattress from wear and tear. It helps prevent stains, spills, and dust accumulation, thus prolonging the lifespan of the mattress. The topper can easily be removed, washed, and maintained, ensuring a clean and hygienic sleeping environment.
C. Temperature Regulation and Breathability:
The Emma Mattress Topper's design incorporates breathable materials that facilitate air circulation, effectively regulating body temperature during sleep. The ventilation provided by the topper prevents excessive heat buildup and promotes a cool and refreshing sleep experience. This feature is particularly beneficial for individuals who tend to sleep hot or those residing in warmer climates.
List of best mattress toppers on Emma that you must have to try:
1. Essential Mattress Topper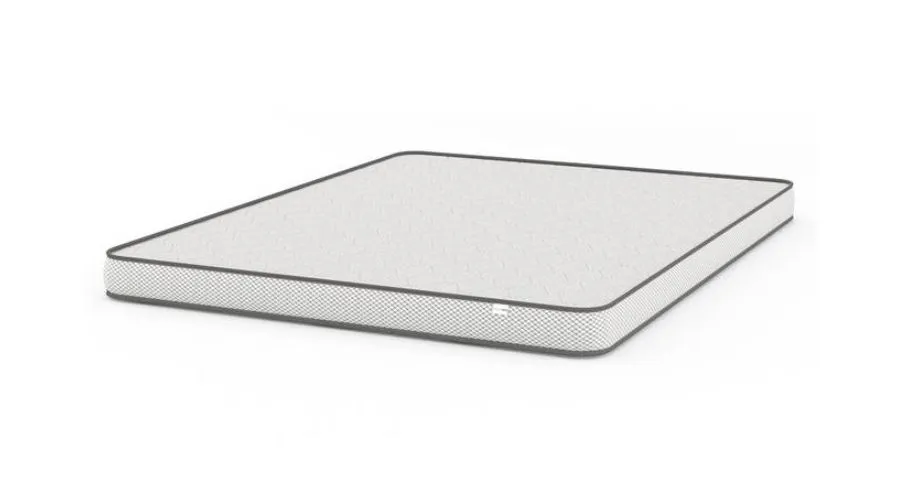 The primary purpose of a mattress topper is to enhance the comfort level of your mattress. An essential mattress topper is specifically designed to provide an additional layer of plushness and softness. It consists of high-quality materials, such as memory foam or down alternative, which offer superior cushioning and pressure relief. 
The topper molds to the shape of your body, distributing your weight evenly and reducing stress on pressure points. By adding an essential mattress topper to your bed, you can transform an ordinary sleeping surface into a luxurious haven of comfort.
In addition to comfort, an essential mattress topper offers excellent support. Its construction is engineered to provide the right amount of firmness, thereby promoting proper spinal alignment. The topper's materials, such as memory foam, are known for their ability to contour to your body's curves, cradling your joints and promoting a more neutral posture during sleep.
---
2. Reversible mattress topper
The primary purpose of a mattress topper is to enhance comfort, and reversible toppers excel in this regard. The soft side of the topper offers a cloud-like feel, cradling the body and relieving pressure points, resulting in a cozy and plush sleeping surface. 
This side is perfect for individuals who enjoy sinking into their bed and prefer a softer sleeping experience. On the other hand, the firm side provides a more supportive and stable surface, aligning the spine and offering extra reinforcement. It is ideal for those who require additional lumbar support or prefer a firmer sleeping environment.
One of the key advantages of a reversible mattress topper is its ability to adapt to individual preferences and changing needs. Users can experiment with both sides of the topper to find their optimal comfort level. 
For example, if someone's preference changes over time, they can simply flip the topper to switch from a soft to a firm surface or vice versa. This versatility makes the reversible topper suitable for various sleepers, including couples who may have different comfort preferences.
---
3. Premium mattress topper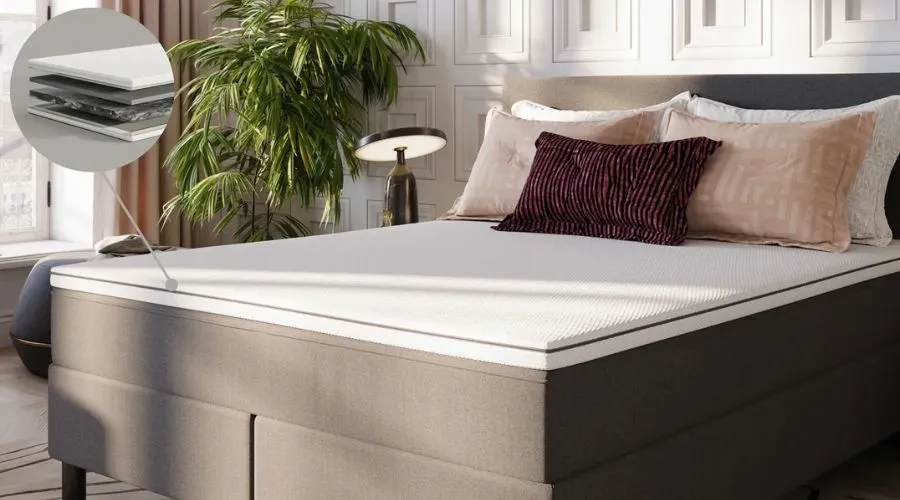 A premium mattress topper offers numerous benefits that can greatly improve sleep quality. Firstly, it enhances comfort by providing an additional layer of cushioning. This is particularly beneficial for individuals who find their mattress too firm or lacking in pressure relief. The mattress topper molds to the body's contours, alleviating pressure points and promoting better spinal alignment. By reducing discomfort, it enables sleepers to relax more easily and fall asleep faster.
Secondly, a mattress topper can help regulate body temperature. Some toppers are designed with cooling technologies that dissipate heat and maintain a comfortable sleep environment, especially during warmer seasons or for those who tend to sleep hot. Conversely, there are also toppers available for individuals who prefer a warmer sleeping surface, providing additional insulation during colder months.
---
4. Thermoregulating Mattress Topper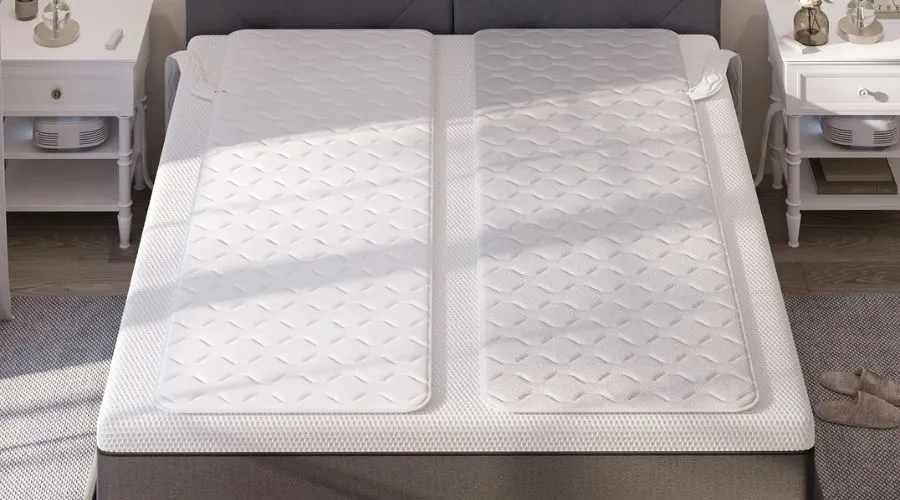 A thermoregulating mattress topper utilizes advanced technology to actively manage the sleeper's body temperature. This is achieved through the integration of innovative materials, such as phase-change materials (PCM) or gel-infused foam, which possess unique heat-absorbing and dissipating properties. 
These materials work by absorbing excess heat when the body temperature rises and releasing it when the body cools down, thereby maintaining a consistent and comfortable sleeping temperature. The mattress topper acts as a barrier between the sleeper and the mattress, optimizing thermal conductivity and ensuring a balanced microclimate conducive to uninterrupted sleep.
In addition to temperature regulation, a thermoregulating mattress topper offers enhanced comfort and pressure relief. The thick layer of padding molds to the contours of the body, providing targeted support to alleviate pressure points and promote proper spinal alignment.
---
Conclusion
The Emma Mattress Toppers emerges as a top-tier choice for those seeking to enhance their sleep experience. With its thoughtfully designed composition, customizable options, and array of benefits, the topper effectively transforms any mattress into a haven of comfort and support. From improved spinal alignment to temperature regulation, the Emma Mattress Toppers caters to the diverse needs of individuals, ensuring a restful and rejuvenating sleep. For more information, visit thesinstyle.
FAQs