A relaxed sofa is a perfect addition to your living room, providing a cozy and luxurious seating experience. Whether you're looking to unwind after a long day, read a book, or watch your favorite TV show, a relaxing sofa offers the perfect spot to kick back and relax. With Conforama's commitment to quality and design, we have curated a list of the best relax sofas that combine comfort, style, and functionality. From plush cushions and adjustable reclining features to sleek and modern designs, these relax sofas will transform your living room into a haven of relaxation. Join us as we explore the top 5 relax sofas by Conforama and find the perfect piece to enhance your comfort and enjoyment.
Best relax sofas
1. 3-seater manual relaxation straight sofa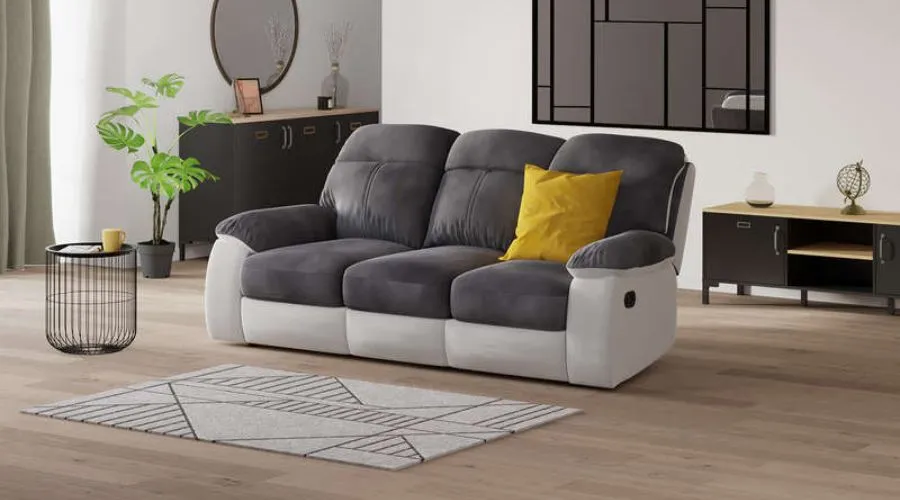 The TUPELO 3-Seater Manual Relaxation Straight Sofa is a perfect combination of contemporary design and ultimate comfort. This sofa features a sleek and modern look that seamlessly blends with various interior styles, including design, classic, industrial, or Scandinavian. With its versatile appearance, the TUPELO sofa easily adapts to the decor of your living room. The highlight of this sofa is its manual relaxation system, which offers two positions for two of its seats. With a simple operation, the backrest tilts, and the legs rise, allowing you to find the perfect position for relaxation. Whether you want to unwind after a long day or simply enjoy a moment of comfort, the TUPELO sofa has you covered. Its high backrest provides excellent support, ensuring optimal comfort for your lounging experience.
---
2. 3-seater electric relax straight sofa DELARO
the DELARO 3-Seater Electric Relax Straight Sofa, a perfect blend of original design and the timeless English Chesterfield style. This sofa exudes urban elegance with its rounded quilting and sophisticated light gray color. It will undoubtedly make a statement in your home, capturing attention with its unique aesthetic. The DELARO sofa's neutral and noble hue effortlessly complements a wide range of color schemes, whether you prefer warm and earthy tones like terra cotta, orange, and gold for a cozy ambiance, or intimate shades like purple or petrol blue for a more private living room setting. Adding touches of powder pink and soft white materials can infuse a touch of romance into your living space, further enhancing the charm of the DELARO sofa.
---
3. 3-seater manual relax straight sofa RICKY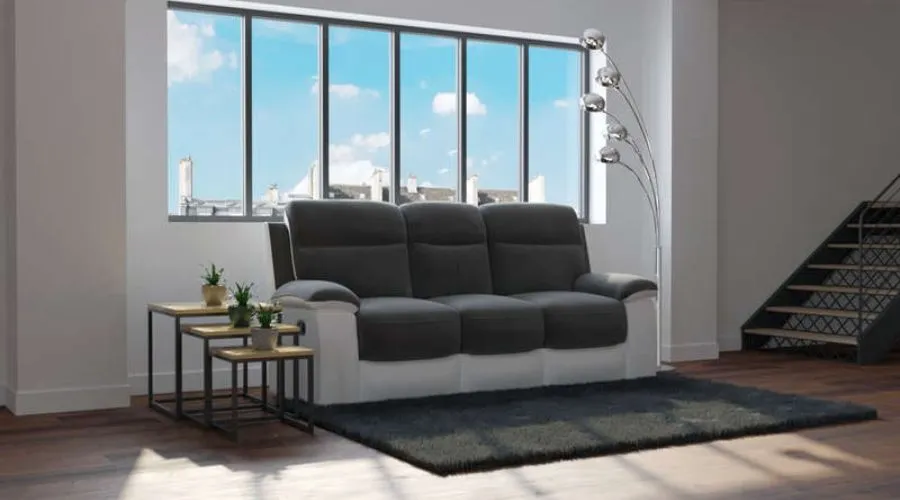 The RICKY 3-Seater Manual Relax Straight Sofa combines style and functionality, allowing you to create a serene and inviting atmosphere in your living room. Whether you're lounging on your own or hosting guests, this sofa provides the perfect seating solution. The textile covering provides an eye-catching contrast while maintaining a minimalist aesthetic. The attention to detail is evident in the subtle topstitching that adds a touch of distinction to this 3-seater sofa.
---
4. 4-seater electric relaxation corner sofa ORION
The ORION 4-seater electric relaxation corner sofa is a stunning addition to any interior, bringing a touch of modernity and elegance. With its sleek design, featuring a velvet aspect, metal feet, and sophisticated taupe color, this sofa seamlessly blends into both contemporary and traditional living spaces. Its convertible Slyde System allows for effortless transformation into a bed, providing versatility and convenience. The electrical relaxation function and adjustable headrests ensure maximum comfort and support, allowing you to find the perfect seating position. The ORION sofa combines style and functionality, making it an excellent choice for those seeking both aesthetic appeal and relaxation in their home.
---
5. Gray relax sofa set 3+2+1 seater joey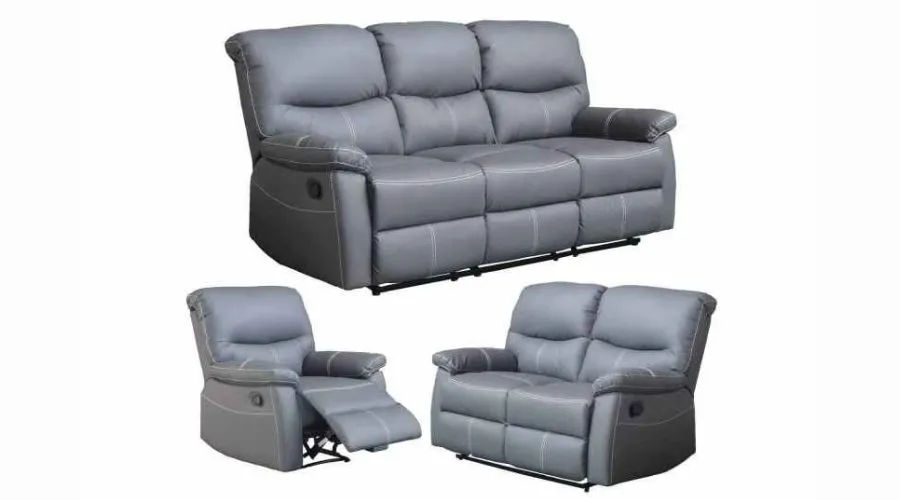 The JOEY Gray Relax Sofa Set, consisting of a 3-seater, 2-seater, and 1-seater sofa, is designed to be your ultimate companion for moments of relaxation. This set offers both comfort and versatility with its reclining backrests and footrests, allowing you to effortlessly transition from an armchair to the perfect relaxation position for a nap or a cozy evening watching your favorite movies. The contrasting seams add a touch of modernity to the sleek style of the JOEY relax sofa set, making it a perfect fit for various interior styles. With its simple lines and timeless design, this set will surely captivate you and become a focal point in your living room. The JOEY set features a total of five relaxers, with two in the 3-seater, two in the 2-seater sofa, and one in the armchair. Experience optimal comfort and enjoy moments of pure relaxation with the JOEY Gray Relax Sofa Set.
---
Conclusion
Conforama offers a remarkable selection of top-quality relax sofas that combine style, comfort, and functionality. Whether you're looking for a manual or electric relaxation system, a variety of seating options, or different fabric choices, the top 5 relax sofas from Conforama have got you covered. From sleek and modern designs to timeless and chic options, these sofas are designed to provide the ultimate relaxation experience in your living room. With their ergonomic features, durable construction, and attention to detail, these relax sofas are sure to enhance your comfort and create a cozy atmosphere in your home. Explore the top 5 relax sofas at Conforama and discover the perfect piece to unwind and enjoy moments of pure relaxation. For more information visit the official website of thesinstyle.
FAQ's