When it comes to creating a cozy and inviting bedroom, few things compare to the timeless elegance and natural warmth of a wooden bed. A wooden bed not only serves as a centerpiece in your bedroom but also offers durability, sturdiness, and unmatched beauty. If you're in search of the perfect wooden bed that combines exquisite craftsmanship, ergonomic wooden bed design, and exceptional comfort, look no further than Emma.
Emma understands that a good night's sleep is essential for overall well-being, and the foundation of a restful slumber begins with the right bed. Our range of wooden beds is thoughtfully designed to provide the ultimate sleep experience, blending comfort, style, and functionality in perfect harmony. Each bed is meticulously crafted using high-quality materials, ensuring long-lasting performance and a luxurious sleeping environment.
Experience the unparalleled comfort and beauty of a wooden bed from Emma, and indulge in a sleep experience that is truly exceptional. Discover the perfect balance of style, durability, and comfort as you immerse yourself in the embrace of our finest wooden beds.
Why should you buy a wooden bed from Emma?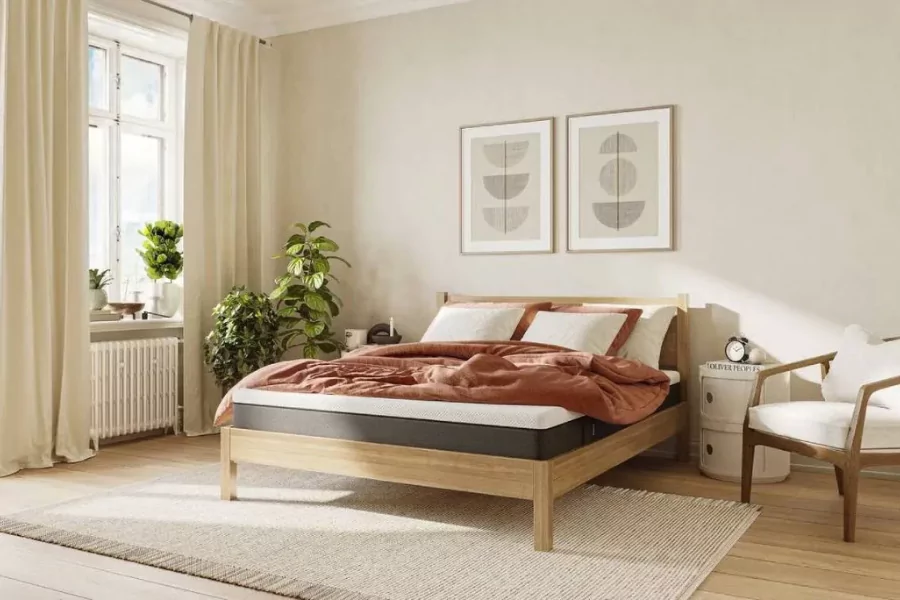 There are several compelling reasons to choose a wooden single bed from Emma. Here are some key benefits that make our wooden beds a worthwhile investment:
Timeless Elegance 
Wooden beds exude a sense of timeless beauty and elegance that can enhance any bedroom decor. Emma offers wooden bed with sleek design that enhances the beauty of your room. 
Superior Craftsmanship
The wooden beds is crafted with meticulous attention to detail and precision. It is expertly constructed using high-quality materials, ensuring exceptional durability and longevity. You can trust in the craftsmanship of Emma to provide you with a bed that will stand the test of time.
Natural Warmth and Comfort 
Wood is renowned for its natural warmth, creating a cozy and inviting atmosphere in your bedroom. The use of wooden materials in the beds also contributes to their superior comfort, as wood has inherent properties that help regulate temperature and moisture, promoting a more restful sleep environment.
Durability and Sturdiness 
Wooden beds are known for their exceptional strength and durability. When you choose a wooden bed from Emma, you can be confident that it will provide reliable support and stability for years to come. The beds are built to withstand everyday use and maintain their structural integrity over time.
Environmental Sustainability
At Emma, sustainability and eco-conscious practices are a top priority. The wooden bed is crafted using responsibly sourced materials, ensuring minimal impact on the environment. By choosing a wooden bed from Emma, you can sleep soundly knowing that your purchase aligns with sustainable practices.
Investing in a wooden bed from Emma not only offers exceptional comfort and durability but also adds a touch of elegance and sophistication to your bedroom. Experience the timeless beauty and unmatched quality of our wooden beds, and create a sleep sanctuary that reflects your style and offers the utmost in comfort and relaxation.
Additional offers and deals you get with Emma Wooden Bed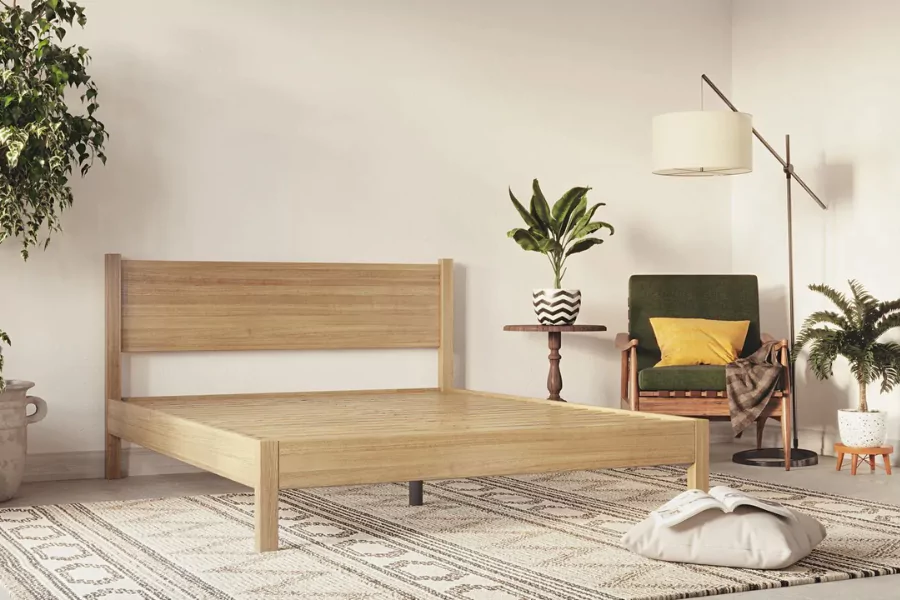 When you choose a wooden bed from Emma, you can enjoy additional offers and deals that enhance your shopping experience. Here are some potential benefits that may be available:
Discounts and Promotions: Emma frequently offers discounts and promotions on their wooden beds, allowing you to save money on your purchase. These deals can range from seasonal sales to special promotions, making it more affordable to invest in a high-quality wooden bed.
Bundle Deals: Emma may offer bundle deals where you can purchase a wooden bed along with other bedroom essentials, such as mattresses, bedding sets, or pillows. These bundle deals often provide cost savings and convenience by allowing you to purchase multiple items at once.
Free Shipping: Depending on your location and the specific promotion, Emma may offer free shipping on their wooden beds. This can significantly reduce the overall cost of your purchase and make it more convenient to have the bed delivered directly to your doorstep.
Extended Warranty: Emma is known for its generous warranty policies, which may include extended warranties for their wooden beds. This provides you with peace of mind, knowing that your investment is protected against manufacturing defects or premature wear.
Flexible Financing Options: Emma may offer flexible financing options to make purchasing a wooden bed more manageable. These options may include installment plans or financing through third-party providers, allowing you to spread out the cost of your purchase over time.
It's important to note that specific offers and deals may vary depending on the region, time, and availability. To ensure you have the most up-to-date information on the offers and deals associated with Emma's wooden beds, it's recommended to visit their official website or reach out to their customer service team. By taking advantage of these additional offers and deals, you can make your Emma wooden bed purchase even more rewarding, both in terms of cost savings and added value.
Conclusion 
The Emma Wooden Bed offers a combination of style, quality, and comfort that makes it a fantastic choice for your bedroom. With its durable construction, timeless design, and attention to detail, this bed is built to last and will complement any décor style. The use of high-quality materials ensures a sturdy and stable foundation for a restful night's sleep.
When you choose an Emma Wooden Bed, you not only get a beautiful piece of furniture but also benefit from additional offers and deals that enhance your shopping experience. Whether it's discounts and promotions, bundle deals, free shipping, extended warranties, or flexible financing options, Emma strives to provide value and convenience to their customers. For more information visit the official website of THESINSTYLE.
FAQs