Perfumes for women are an essential part of every woman's life. They have been used for thousands of years, and today, they are still just as popular. Perfumes can be an expression of your personality, mood, or even your memories. They can boost your confidence and leave you feeling refreshed and rejuvenated. In this blog, we will explore different types of perfumes, fragrance families, how to choose the right perfume, the best perfumes for women, and how to apply perfumes for women to maximize their scent and longevity.
Fragrance Families:
Perfumes for women can be divided into different fragrance families based on their scent profile. The most common fragrance families are floral, fruity, oriental, woody, and fresh. 
Floral perfumes are the most popular and include scents such as jasmine, rose, and lavender. 

Fruity perfumes have notes of fruits such as apple, peach, and grapefruit. 

Oriental perfumes have

a warm and spicy scent,

including notes of vanilla, cinnamon, and musk.

Woody perfumes have a rich and earthy scent, including notes of sandalwood, cedar, and patchouli. 

Fresh perfumes have a clean and crisp scent, including notes of citrus, green tea, and marine scents.
Best Perfumes For Women
1. Chloe Signature Eau de Parfum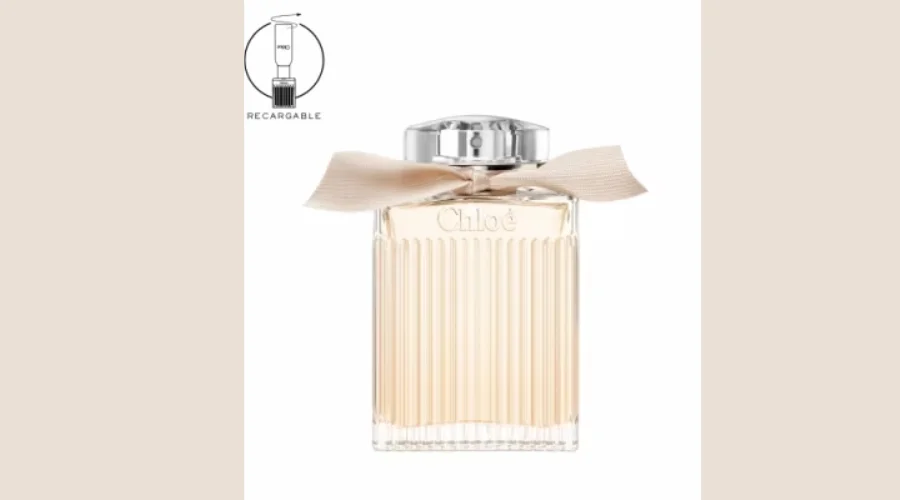 This is the best perfumes for women With its luminous rose notes, the perfume exudes a fresh, airy, and heady scent that transports you to an intimate French rose garden. The fragrance boasts top notes of lychee, heart notes of peonies, freesias, and jasmine, and base notes of amber, cedarwood, and oakmoss. The perfume comes in a 100 ml refillable bottle, and recycled materials make up 25% of the glass and 40% of the cardboard box. The vintage-inspired bottle design is finished with a petal-colored ribbon made from 100% recycled polyester, making it a beautiful and feminine piece.
---
2. Giorgio Armani Sì Passione Éclat perfume for women
The Giorgio Armani Sì Passione Éclat perfumes for women is a powerful and luminous fragrance that captures the spirit of modern femininity. The scent is a floral rose fragrance that is both sparkling and translucent, with a deep and vibrant ruby red hue. The fragrance combines uplifting notes of bergamot and blackcurrant with fresh roses, white musks, and Madagascar Bourbon Vanilla infusion. The sustainable sourcing of the ingredients is emblematic of the house's respect for nature. The Sì Passione Éclat de Parfum is presented in a radiant ruby red bottle, a nod to the way passion can illuminate life.
---
3. Flower By Kenzo L' Absolue Eau de Parfum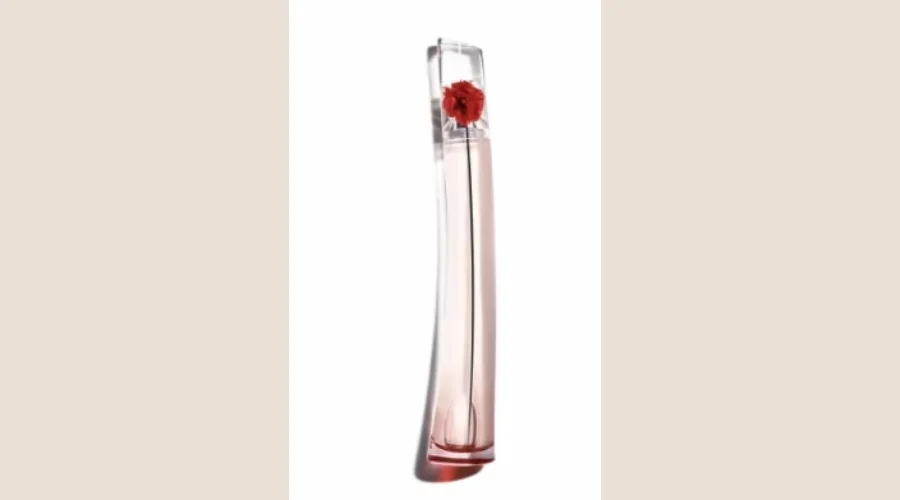 The Flower By Kenzo L' Absolue Eau de Perfumes for women is a sophisticated and captivating spicy floral women's perfume. With the most prized pistil of Saffron, this perfume infuses a vibrant bouquet of Orange Blossom and Rosa Damascena Absolute. The base notes of Vanilla wrapped in White Musk exude an addictive sensuality. Masami Charlotte Lavault, the face of the perfume, is the perfect personification of the FLOWER woman, drawing strength from nature and promoting slow, low-impact flower growth. The signature deep red bottle, featuring a windswept poppy, honors KENZO's Japanese origins.
---
4. Giorgio Armani My Way Perfume de Mujer 
The Giorgio Armani My Way Perfume de Mujer is a floral perfumes for women that embodies the spirit of adventure and curiosity. The fragrance opens with a bright and luminous combination of Bergamot from Italy and orange blossom from Egypt. The heart is a radiant bouquet of tuberose and Indian jasmine, while the base notes include wood of Virginian cedar, Madagascar vanilla, and white musk. The refillable bottle, featuring a blue cap and golden ring with the Giorgio Armani signature, symbolizes the path each woman takes in her life. A perfume with a purpose, this fragrance is made with conscious ingredients and is part of a responsible commitment to fight against climate change.
---
5. Carolina Herrera Good Girl Eau de Parfum
The Good Girl Eau de Parfum is a fragrance designed for the modern woman who embraces her duality. This captivating scent features a blend of exceptional ingredients, including tuberose, jasmine, tonka, and cocoa, which give it a contrast of fruity and woody chords. The elegant, midnight blue stiletto-shaped bottle with a gold heel reflects the sensual, confident, feminine, and powerful nature of the Herrera woman. The fragrance embodies the concept of duality with its contrasting scent notes – good and bad – that perfectly captures the complexity of the modern woman.
---
6. Yves Saint Laurent Black Opium Eau de Parfum
Designed exclusively for women who embody a rock-star, sexy, modern, and rebellious persona, this scent plays with the contrast between white flowers and coffee beans to create a unique, addictive fragrance. The perfume features top notes of pink pepper, orange blossom, and pear, heart notes of coffee and jasmine, and base notes of vanilla, patchouli, and cedar. Presented in a stunning lacquered black spray bottle covered in iridescent glitter, this scent is the perfect addition to any perfume collection. Find it at the most attractive price on the web and in Douglas stores.
---
7. Lancôme Idôle Eau De Parfum Perfume For Women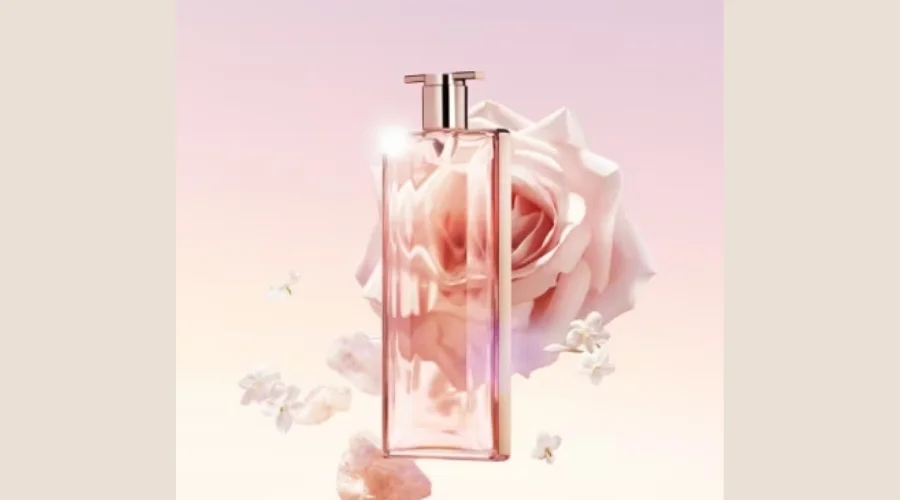 The Lancôme Idôle Eau De Parfum is the perfect fragrance for strong and empowered women who fearlessly pursue their dreams. With a clean scent that lasts all day, this perfume leaves a memorable trail wherever you go. It features sustainable ingredients, with Isparta rose as the star component, grown by 40 women with Lancôme's support to increase their income and independence. The refillable bottles come in three sizes and are exquisitely designed. Get your hands on the Lancôme Idôle Eau De Parfum today at a great price from Douglas.
---
Conclusion
Choosing the right perfumes for women is an art that every woman should master. With the right scent, you can express your personality, mood, and memories without saying a word. So go ahead and explore the world of perfumes for women, experiment with different scents, and find the one that makes you feel like the most beautiful and confident version of yourself. With the right perfumes for women, you can leave a lasting impression and create unforgettable memories. So why wait? Embrace the power of perfumes for women and let your fragrance be your signature visit TheSinStyle and Douglas for more details.
FAQ's