Your bedroom is a haven where you can unwind, relax, and rejuvenate. To create a space that reflects your unique style and provides the utmost comfort, choosing the right furniture is crucial. A double bed with a headboard is a key piece that can completely transform the look of your bedroom. In this blog, we will explore the advantages and attractions of incorporating a double bed with a headboard into your bedroom decor. Discover how this stylish and functional addition can enhance both the aesthetic appeal and comfort of your sleep sanctuary.
Benefits and appeal of a double bed with a headboard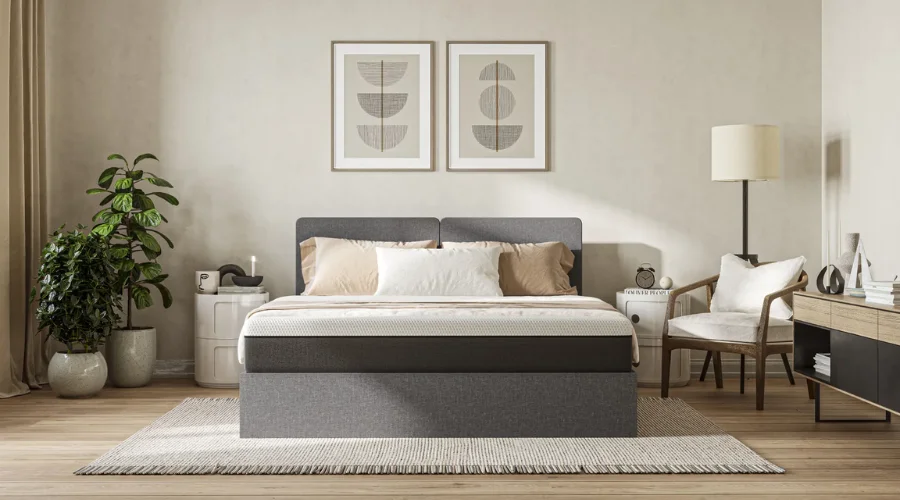 1. Style and Visual Impact:
The headboard of a double bed serves as a captivating centrepiece, instantly elevating the aesthetics of your bedroom. There are many different styles, materials, and finishes to choose from, so you can pick a headboard that matches your decor and your own taste.
There is a headboard to fit every taste and bedroom decor, whether you choose a sleek and modern design, a rustic and wooden aesthetic, or an upholstered headboard for added luxury.
---
2. Comfort and Functionality:
The headboard provides a comfortable and supportive surface for activities beyond sleeping, such as reading, watching TV, or working on a laptop while in bed. Your back and neck muscles will be less stressed because you may lean back and unwind while doing so. Some headboards are designed with adjustable angles or built-in pillows, offering even more comfort and versatility.
---
3. Practical Storage Solutions:
Many double beds with headboards offer additional storage options, such as shelves, cubbies, or compartments. These storage features allow you to conveniently keep books, alarm clocks, bedside essentials, or decorative items within reach, reducing clutter and enhancing organization in your bedroom.
---
4. Durability and Longevity:
Double beds with headboards are constructed with durability in mind, ensuring they can withstand daily use and provide long-lasting support. The headboards are crafted using high-quality materials, such as solid wood or metal frames, ensuring their resilience over time.
---
5. Personalization and Customization:
Double beds with headboards offer customization possibilities, allowing you to personalize the look and feel of your mattress. To suit your taste and design a special bed, you can choose from a variety of upholstery alternatives, such as textiles, leather, or tufted patterns.
Emma's double bed with a headboard offers a perfect blend of comfort and style. With a high-quality mattress providing optimal support and pressure relief, combined with a visually appealing headboard design, this bed offers a relaxing sleep experience while enhancing the aesthetics of your bedroom. Crafted with durable materials and customizable options, Emma's double bed with a headboard is a reliable choice for those seeking both comfort and visual appeal in their bedroom furniture. 
Best double bed with a headboards
1. Wooden bed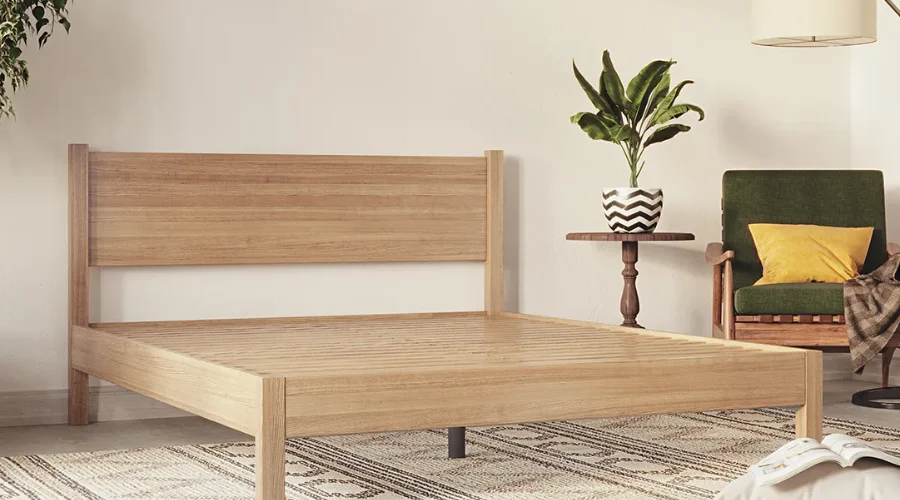 A wooden bed coated in natural oak finish brings a touch of timeless beauty and warmth to any bedroom. The natural oak coating enhances the natural grain and texture of the wood, creating a stunning and inviting aesthetic.  A wooden bed, known for its robustness and quietness, owes its exceptional qualities to its ingenious design. The solid construction and carefully selected materials ensure a sturdy and durable frame that can withstand regular use and movement without compromising its integrity. Reading, watching TV, or using a laptop while sitting up in bed is made more comfortable thanks to the headboard, which offers a firm surface against which to lean.
---
2. Drawer Bed
The Drawer Bed combines functionality and timeless minimalist design, making it an excellent choice for those seeking both practicality and aesthetic appeal in their bedroom furniture. This innovative bed design features built-in drawers or storage compartments seamlessly integrated into the bed frame, providing convenient and discreet storage solutions.  The Drawer Bed with a bed base made of birch wood slats and a beech wood frame offers a combination of sturdy construction and natural beauty. The headboard of the Drawer Bed serves multiple purposes. Firstly, it provides a comfortable and supportive surface for leaning against while sitting up in bed.
---
3. Chest bed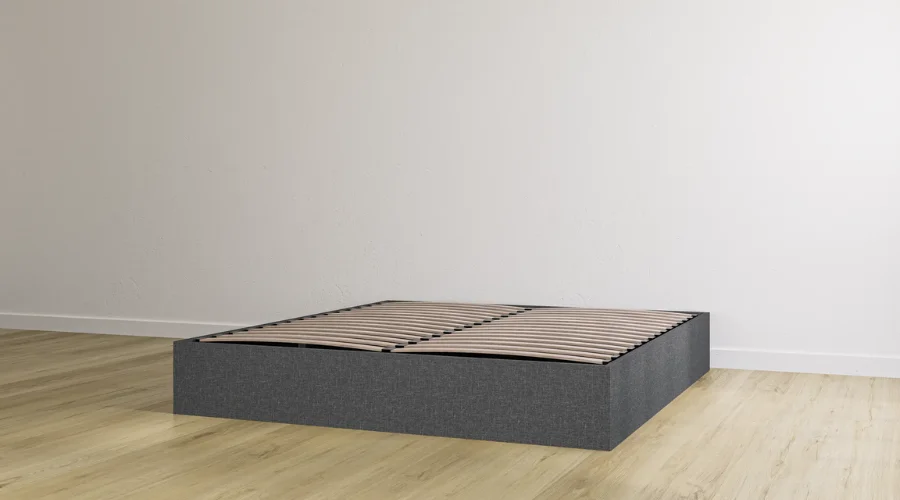 A chest bed with a headboard is a versatile and practical furniture piece that combines the functionality of storage and the comfort of a headboard in one cohesive design. The bed frame's framework includes drawers or compartments that offer plenty of storage space for things like clothing, bedding, or personal possessions. In addition to the storage functionality, the chest bed includes a headboard that serves multiple purposes. The headboard provides a comfortable surface for leaning against while sitting up in bed, enhancing your overall comfort and relaxation.
---
4. Select bed
The bed frame of the Emma Select bed is designed to provide excellent support for your mattress, ensuring proper alignment of your body during sleep. It is made from top-notch components that provide stability and durability, laying a sturdy foundation for your mattress.
The bed frame's breathability-promoting features also permit sufficient airflow around your mattress. Minimizing the accumulation of heat and moisture that can disturb your sleep, helps to regulate temperature and create a comfortable sleeping environment.
---
Conclusion
A double bed with a headboard not only enhances the overall style and visual appeal of your bedroom but also provides practical benefits. From the added comfort and support to the storage solutions and customization options, this furniture piece transforms your bedroom into a cosy and personalized sanctuary. Explore the wide range of designs and materials available, and choose a double bed with a headboard that reflects your style and enhances your sleeping experience. Embrace the perfect combination of style and comfort as you create a bedroom that truly represents you. Visit thesinstyle for more information on a double bed with a headboard. 
FAQs