The mattress we sleep on is a critical element that substantially affects the quality of our sleep, which is necessary for our general health and well-being. In order to provide the support, comfort, and relaxation required for good sleep, a mattress is essential. The importance of selecting the best mattress and how it can enhance our sleep and general health will be covered in this essay. Emma is a well-known mattress manufacturer that is noted for its opulent and supportive mattresses. They provide a selection of mattresses that are designed to provide optimum support and comfort. Emma mattresses were sold in a number of countries, including the UK, Germany, France, the Netherlands, Belgium, Austria, Switzerland, Spain, and Italy.
Importance of choosing the right mattress and how it can positively impact our sleep and overall health
1. Comfort and Body Support:
The primary function of a mattress is to offer comfort and support to our bodies. A good mattress should have the right balance of firmness and cushioning to ensure that our body weight is evenly distributed and that pressure points are relieved. We feel more at ease when we are lying on a comfy mattress, which helps us fall asleep more easily and stay asleep longer.
2. Spinal Alignment:
Proper spinal alignment is crucial for a healthy back and overall posture. An appropriate mattress helps maintain the natural curvature of the spine, ensuring that it is well-supported and aligned during sleep. It lessens the possibility of experiencing stiffness, discomfort, and back pain. Over time, misalignment brought on by a mattress that is either too soft or too hard can result in chronic back pain.
3. Pressure Relief:
Numerous people experience pressure points, especially in the shoulders, hips, and knees. These pressure points may be painful and uncomfortable, which can make it difficult to sleep. A high-quality mattress with adequate pressure relief properties helps distribute body weight evenly, reducing the impact on these sensitive areas and alleviating pain. Memory foam and latex mattresses are known for their excellent pressure-relieving capabilities.
4. Motion Isolation:
If you share a bed with a partner, you may be familiar with the disturbances caused by their movements during sleep. A good mattress with effective motion isolation properties minimizes the transfer of motion from one side of the bed to the other. This ensures that you are less likely to be disturbed by your partner's movements, allowing for uninterrupted sleep.
5. Allergen Control:
The materials used in many mattresses are hypoallergenic and resistant to allergens including dust mites, mould, and mildew. Choosing a mattress that prevents the accumulation of these allergens can help people with allergies or asthma have better sleep and maintain overall respiratory health.
6. Durability and Longevity:
A high-quality mattress can last a long time if you invest in one. A sturdy mattress can resist repeated use and keep up its supporting qualities for an extended amount of time. By choosing a durable mattress, you not only ensure better sleep but also save money in the long run by avoiding frequent replacements.
Emma mattresses are frequently constructed with numerous foam layers, including supporting and memory foam layers. They are made to relieve pressure, conform to the body, and provide effective motion isolation. Emma mattresses are also frequently touted as being suited for all types of sleepers because they are made to accommodate various sleeping postures. 
Top Emma mattresses
1. Diamond Foam Mattress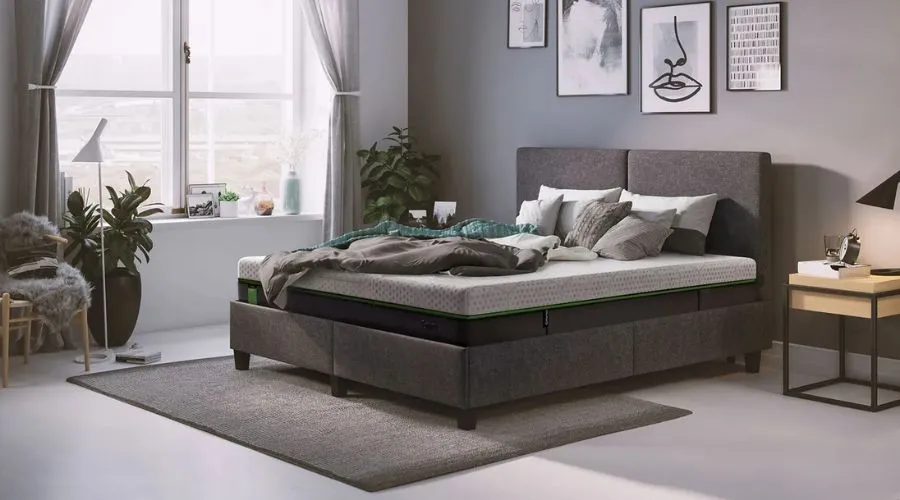 Diamond Foam Mattresses are designed to stay unmoved. You are free to move about or leave without disturbing the individual who is asleep on the bed. Additionally, you can choose your own length and width thanks to its flexible dimensions. Diamond Degree technology, which permanently absorbs excess heat and encourages rapid eye movement sleep, lowers the temperature by 1.5 degrees.
---
2. Emma Baby Mattress
The Emma Baby Mattress is designed to provide your little one with a safe and comfortable sleep environment. Crafted with the same dedication to quality and comfort as the adult Emma mattresses, the Emma Baby Mattress offers optimal support for your baby's growing body. With a focus on safety, the Emma Baby Mattress is made from high-quality materials that are free from harmful substances and toxins. Its cover is detachable and washable, making it simple to maintain the mattress fresh and clean.
---
3. Emma Hybrid Mattress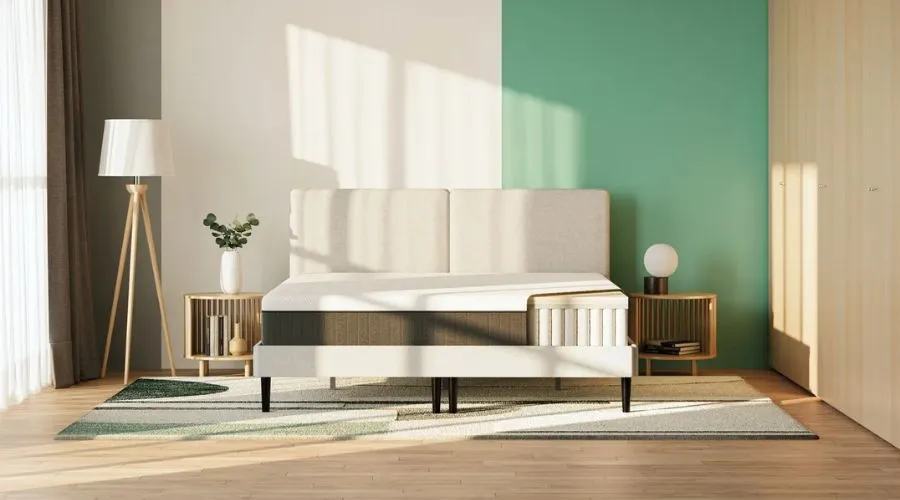 The Emma Hybrid Mattress is a perfect blend of memory foam and pocket springs, providing a comfortable and supportive sleep surface. The memory foam layer contours to your body, relieving pressure points and promoting spinal alignment. The pocket springs offer targeted support and minimize motion transfer, ensuring a peaceful sleep. With optimal temperature regulation and durable construction, the Emma Hybrid Mattress delivers a restful night's sleep for all types of sleepers.
---
 4. Premium Hybrid Mattress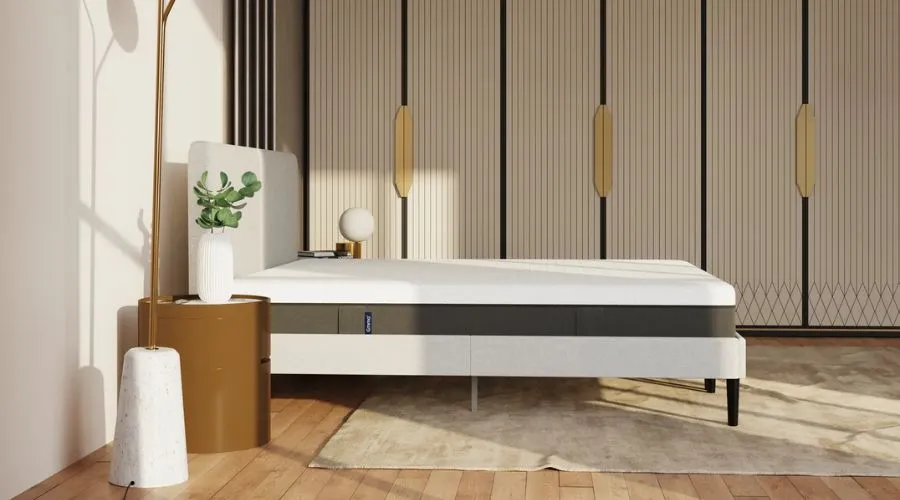 The Emma Premium Hybrid Mattress is a luxurious sleep solution that combines the best features of memory foam and pocket springs. The premium memory foam layer adapts to your body's contours, providing exceptional comfort and pressure relief. The pocket springs offer targeted support and motion isolation, reducing disturbances from partner movements. With its breathable materials and advanced temperature regulation, the Emma Premium Hybrid Mattress ensures a cool and refreshing sleep environment.
---
Conclusion
The choice of a mattress is an important one that can have a big impact on our health and sleep quality. A supportive, soft, and well-fitting mattress encourages healthy spinal alignment, relieves pressure points, reduces motion transmission, and offers an atmosphere free of allergens for sleeping. A high-quality mattress is an investment in our well-being since it helps us sleep better, stay physically healthy, and be more productive every day. For a comfortable and restorative night's sleep, it is crucial to do some research, test out a few various possibilities, and choose a mattress that best meets our unique needs. Visit thesinstyle for more information on Emma's mattress. 
FAQ's