When it comes to nail art, short nails typically receive the short end of the stick. You'll notice that the trendiest and nicest designs are based on extra-long tips when you browse through the ideas in a book at your manicure salon or browse through Instagram. Gel or acrylic bases are frequently used by stylists to support homemade French tip nails. However, if you prefer short nails or have trouble quitting your nail-biting habit, you don't have to stick with plain nude nail paint. To impress your nail technician at your next salon visit, we have come up with the trendiest nail trends for French tip nails. 
Top 10 French Tip Nails
1. Ombré Rainbow Tips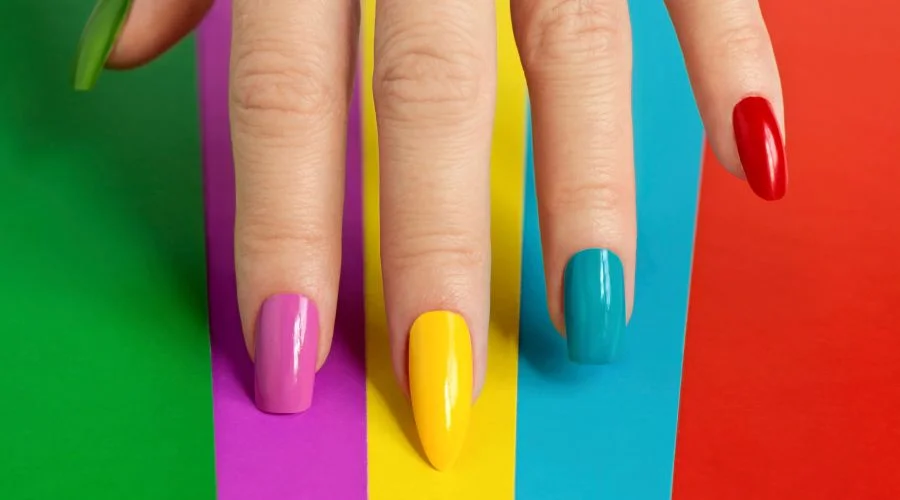 Although ombré is a classic, it is less bridal when it has an exotic base coat and a spectrum of shiny colors on the tips. When the neutral base has dried, use a makeup sponge to apply a metallic color to the top half of each nail. For gradation, apply one additional coat of the same color over the tips once they have dried. Add a vibrant metallic to the rich bronzes and golds.
---
2. Double-Toned Tips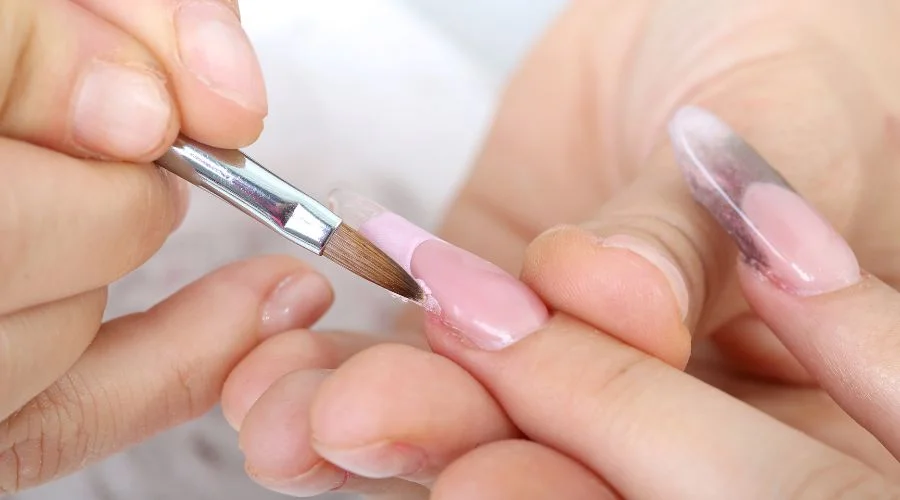 This straightforward split-color manicure has an elegant but lively vibe. It can aid without any acrylics to provide the appearance of longer nails.
Using a brush or tape to accomplish this is simple and an excellent choice for novices. Consider employing an angular pattern to stretch the appearance of your nails.
---
3. The French Tip Nails Manicure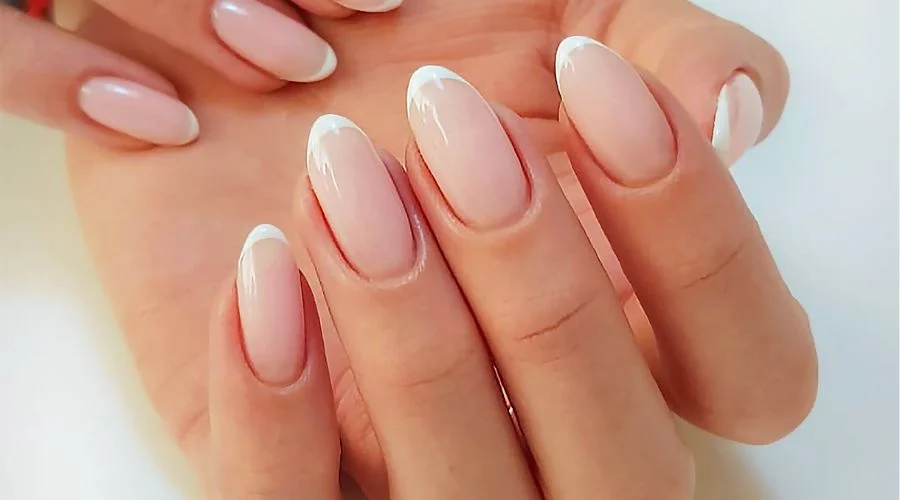 The new French tip nails manicure emphasizes drawing a line, even if it is a thin one with vivid color, rather than creating the ideal half-moon form. It's about utilizing color to express oneself, not about getting the ideal shape. Feel free to utilize whatever high-voltage colors you currently have in your palette for a look like this.
---
4. Pinch-Pull Nails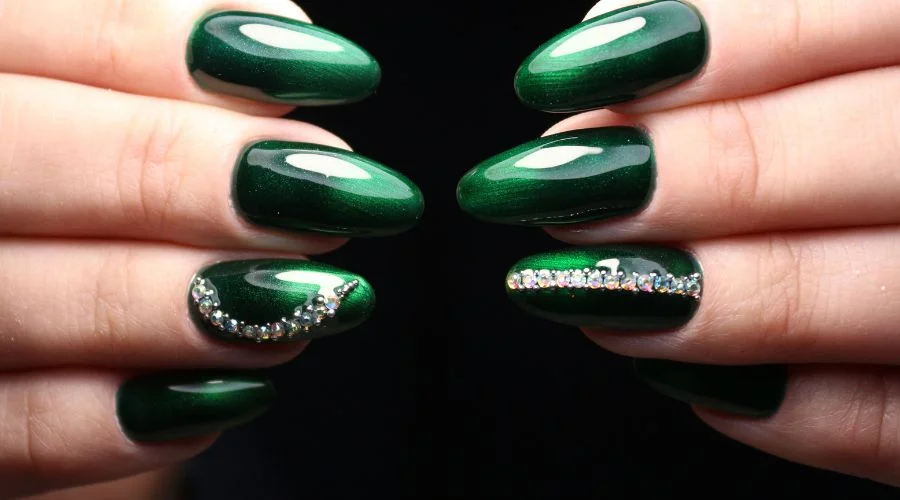 The only additional tool needed for this simple pinstripe nail art design manicure is a nail striper. Create narrow stripes as shown after painting the white with the color of your choice. Use different colors for various French tip nails if you want to take it up a level, but keep in mind that you utilize pastel shades to give your nails an aesthetic look. 
---
5. Paint Splatter Nail Art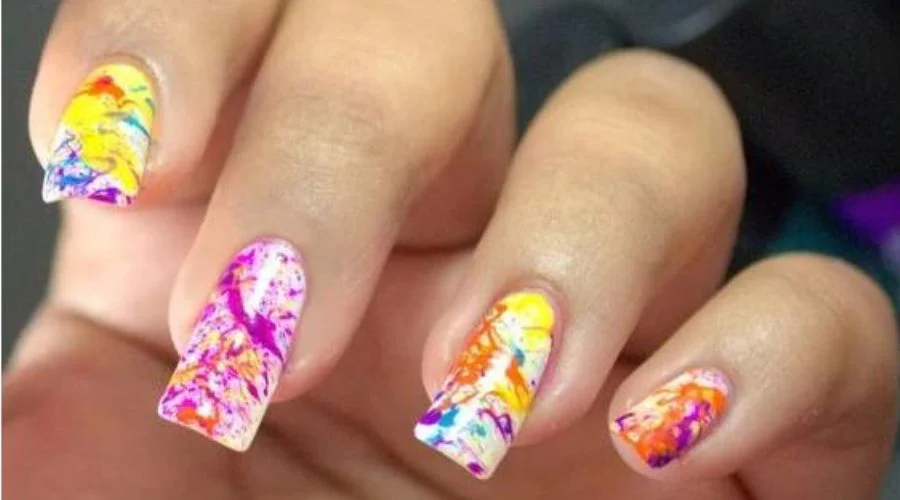 You'll need a paintbrush with preferred manicure colors to achieve this nail splatter design. You must first paint your nails white or any other color to use as a base color. Next, load a brush with nail polish and dunk it in a cup of water. Spray the color from the brush onto your nails using your fingertips. Repeat this process with other colors to get the desired effect on your French tip nails.
---
6. Pink Autumnal Nails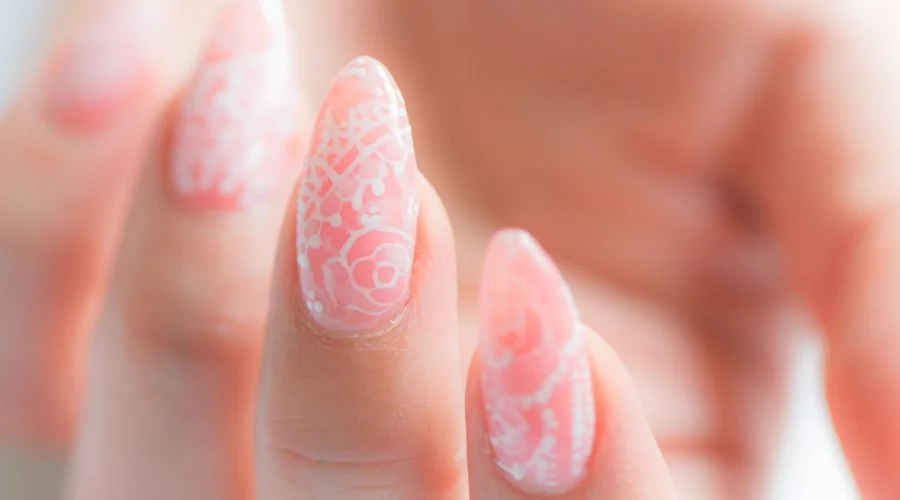 This manicure only needs a few simple and adorable steps. Design one side of a leaf on your ring finger with a base of pastel pink, and use black polish on a nail striper. Repeat the process on the other side of the leaf using white polish. Scrape some silver glitter where the black and white meet to give it a little extra. Use the same color combinations to draw stripes and polka dots on the remaining French tip nails.
---
7. Triangular Nails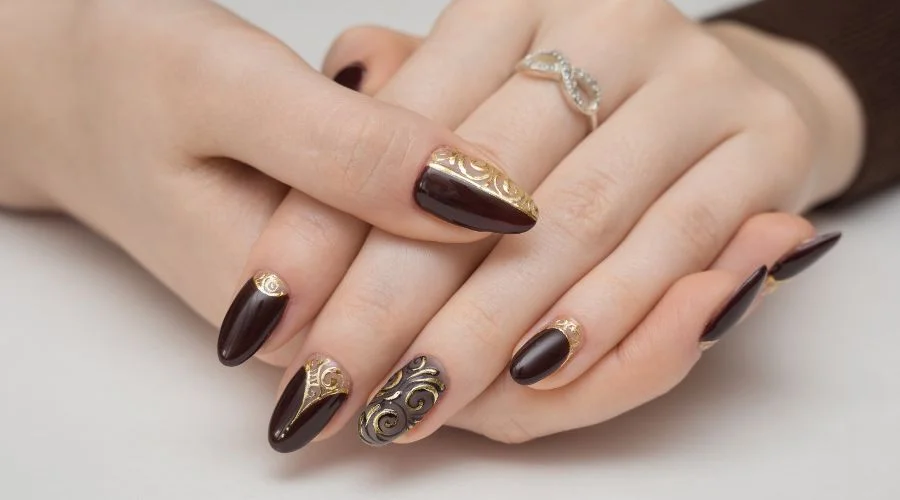 This triangle manicure should begin with a bare base. Once it has dried, use nail stripe stickers to shape triangles. Now, paint each triangle with a contrasting color using a tiny brush. After gently removing the stickers, apply a topcoat to finish.
---
8. Lace nail art in pink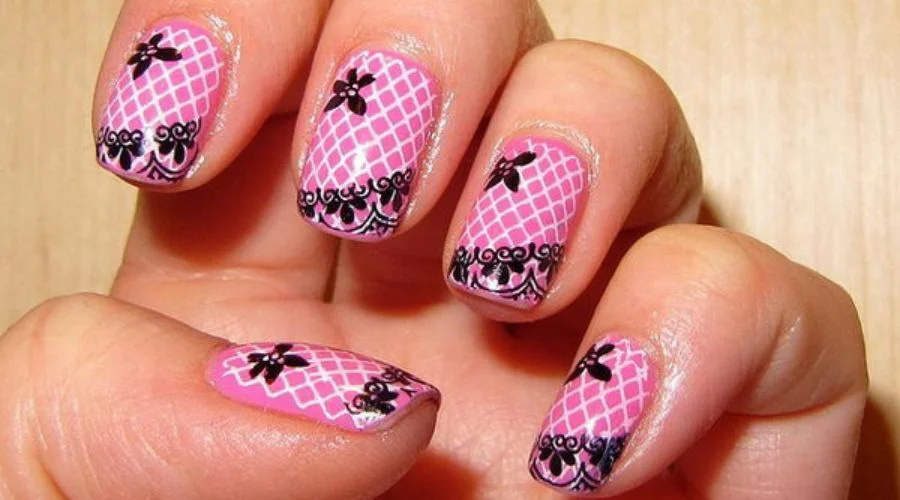 Start by coloring your nails in two different shades of pink for this style. Use a nail striper dipped in white nail paint to make a checkerboard design on the lighter pink tint. Apply this to the nail's exterior corner. You can create gorgeous lace nail art by following the design. You can add polka dots to the other pink nails.
---
9. Polka dotted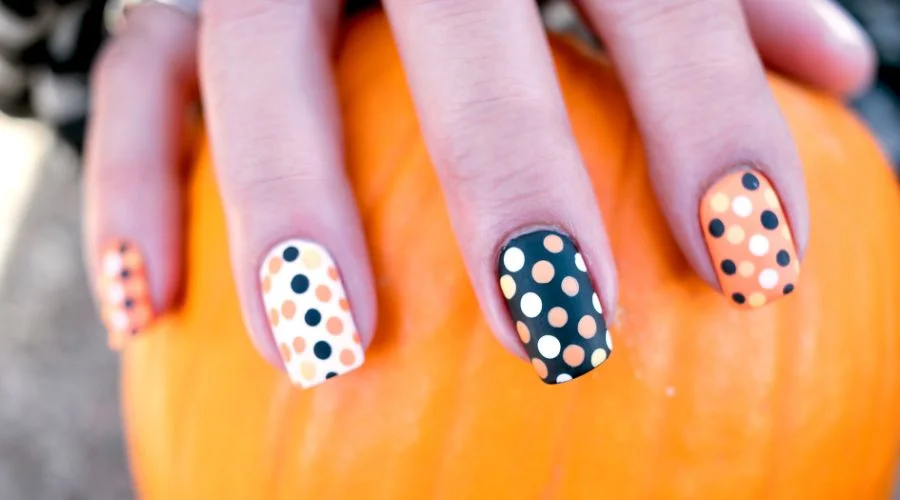 Polka dots are entertaining and, more importantly, simple to make. Your nails should be matte black. Next, use a small amount of gold polish on a scrap of paper. Polish the turquoise to make it shine. Use a hairpin to make swirls, then doodle them onto the matte black French tip nails.
---
10. Glitter Nail Polish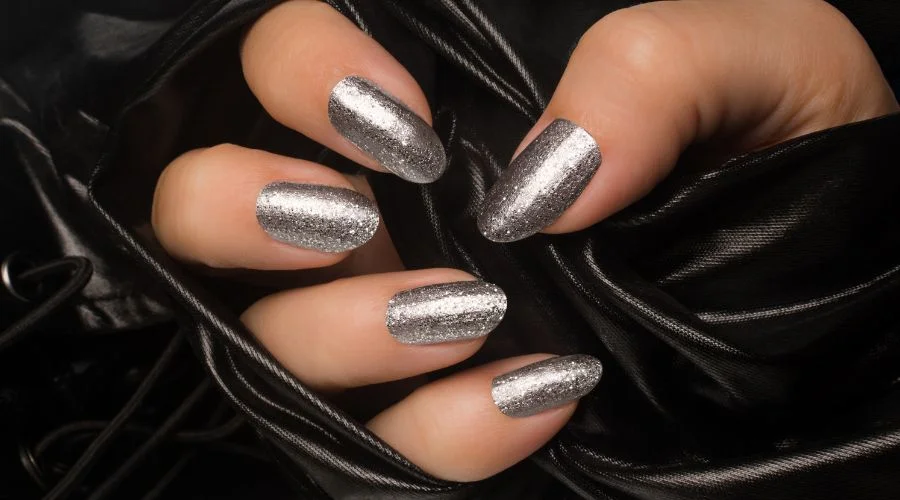 Glitter fade nail art is easy, charming, and sophisticated! For this manicure, you will need a peachy tint and gold glitter paint. Make the base out of a peach. Next, paint the ends of the nails with gold polish. Lightly brush in the direction of the nail's center with a little less glitter on the brush. To get more accuracy, you can use a nail striper or use French Tip Nails.
---
Conclusion
Don't worry if you have weak nails that won't grow no matter how many vitamins you take, French Tip Nails are a go-to look for nails. won't ever give in to the designs of acrylic nails, or don't like having long nails. With the aforementioned nail designs 2023 art ideas, you can still mingle with your gorgeous short nails. For more fashion-related updates, follow The Sin Style website. 
FAQ's