A comfortable mattress is one of the most important aspects of a restful night's sleep, which is crucial for our general health. A mattress topper, on the other hand, might be the ideal option if your present mattress isn't comfortable enough.  In this blog post, we will explore the world of mattress toppers and help you find the best one that suits your needs. We have listed a few best mattress toppers from Emma FR that will indeed transform your sleeping experience.
List of Best Mattress Toppers to Buy Right Away!
1. Essential Mattress Topper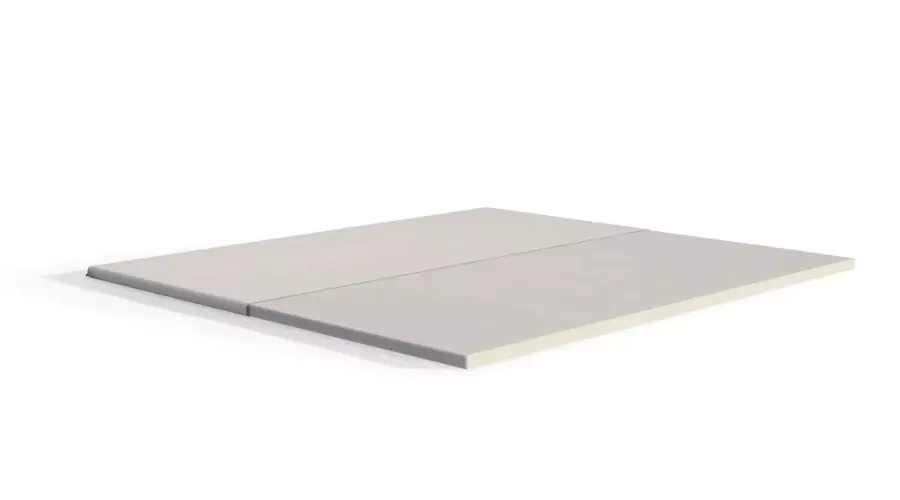 The Essential Mattress Topper is designed to elevate the comfort of your existing mattress and provide you with a restful and rejuvenating sleep experience. Crafted with high-quality materials, this mattress combines softness and support to enhance your overall sleep comfort.
Made with a plush and breathable fabric cover, this mattress adds an extra layer of cushioning to your mattress. It features a baffle box construction that prevents the filling from shifting and ensures even distribution of support across the entire topper. This construction also promotes airflow, keeping you cool and comfortable throughout the night. Easy to care for, the Essential Mattress Topper is machine washable and can be tumble-dried on low heat, making maintenance a breeze. It is available in various sizes to suit your mattress dimensions.
Upgrade your sleep experience with the Essential Mattress and enjoy the benefits of added comfort and support.
---
2. Premium mattress topper
The Premium Mattress Topper is the epitome of luxury and comfort, designed to transform your mattress into a haven of relaxation. Crafted with premium materials and meticulous attention to detail, this mattress offers an unparalleled sleeping experience. Made with a combination of high-density memory foam and plush-down alternative fill, the Premium Mattress provides the perfect balance of support and softness. The mattress topper memory foam contours your body, relieving pressure points and aligning your spine for optimal comfort. The down alternative fill adds an extra layer of cushioning, creating a cloud-like sensation as you sink into the bed.
The cover of the Premium Mattress is crafted from a silky-smooth and breathable fabric that enhances airflow and regulates temperature throughout the night. It is hypoallergenic and resistant to dust mites, ensuring a clean and healthy sleeping environment. With its innovative design, the Premium Mattress Topper features anchor straps on each corner, keeping it securely in place on your mattress, even if you toss and turn during the night. It is available in various sizes to fit your specific mattress dimensions.
---
3. Reversible mattress topper
This innovative mattress topper offers two distinct sides, providing you with the option to choose the level of comfort that suits your needs. On one side, you'll find a plush and soft surface, ideal for those who prefer a cosy and cushioned sleeping experience. Sink into the cloud-like softness as the topper gently cradles your body, relieving pressure points and ensuring a restful night's sleep.
On the other side, a firmer and more supportive surface awaits. This side is perfect for individuals who desire a bit more stability and alignment for their sleep. The firmer side offers excellent support for your body, promoting proper spinal alignment and reducing discomfort or pain.
Crafted from high-quality materials, the Reversible Mattress is designed to provide exceptional durability and longevity. The top-quality stitching and construction ensure that it will withstand regular use and maintain its shape over time.
This mattress topper also features elastic corner straps that securely anchor it to your mattress, preventing any shifting or slipping during the night. It is available in a range of sizes to fit your bed perfectly.
---
4. Thermoregulating Mattress TopperT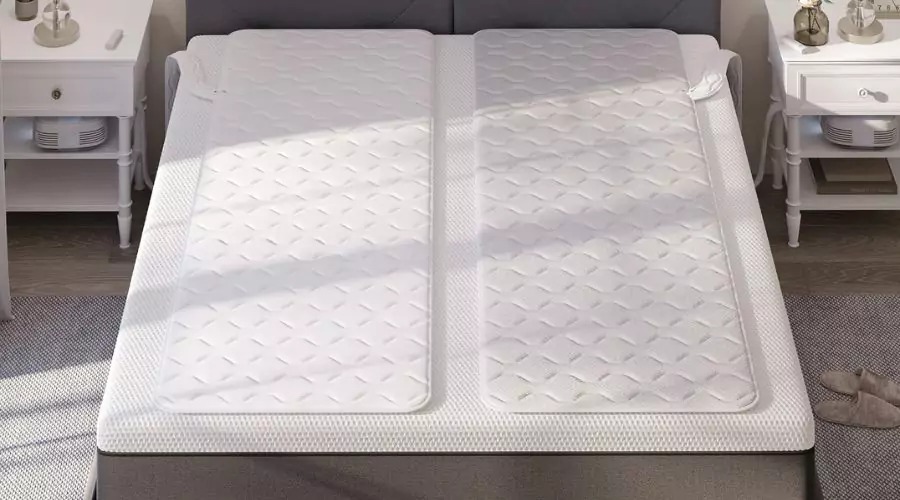 The mattres topper actively adjusts to your body's heat and moisture levels. It helps to dissipate excess heat when you're feeling too warm and provides warmth when you need it, creating a comfortable microclimate for a sound sleep experience.
The top layer of the mattress is made from a breathable and moisture-wicking fabric that promotes airflow and effectively wicks away sweat and moisture from your body. This helps to prevent any discomfort caused by heat buildup or night sweats, keeping you cool and dry throughout the night.
Not only does the Thermoregulating Mattres Topper provide optimal comfort, but it also offers easy maintenance. Upgrade your sleep experience with the Thermoregulating Mattress and enjoy the benefits of a temperature-controlled and comfortable sleep environment. Wake up feeling refreshed and rejuvenated, ready to take on the day with renewed energy.
---
Conclusion
Investing in the best mattress topper can be a game-changer when it comes to improving your sleep quality. Whether you're looking to add extra plushness to a firm mattress or seeking additional support for pressure relief, the right mattress can make a noticeable difference. Consider your personal preferences, sleep needs, and budget to choose the best option for you. With the right mattress double topper, you can enhance the comfort of your bed, extend the life of your mattress, and wake up each morning feeling refreshed and rejuvenated. For more information, visit Thesinstyle. 
FAQs