In the realm of bedroom furniture, the single bed frame stands as a versatile and practical choice for individuals of all ages. This compact and space-efficient furniture piece offers much more than just a place to rest one's head. In this blog, we will explore the advantages and features of single bed frames, highlighting their versatility, simplicity, and their ability to create a cosy and personalized sleeping space.
Advantages of using single bed
Space Efficiency: One of the key advantages of a single bed frame is its space-saving design. With its compact dimensions, a single bed frame is perfect for smaller rooms, guest rooms, or shared living spaces where maximizing space utilization is crucial. Its smaller footprint allows for more floor space, enabling individuals to incorporate other furniture or personal belongings into the room without feeling overcrowded.
Versatility in Room Design: Single bed frames offer great flexibility when it comes to room design and layout. They can easily fit into a variety of settings, including kid's rooms, dorm rooms, or studio apartments, because of their smaller size. Their adaptability allows individuals to experiment with different furniture arrangements, such as creating a cosy reading nook or adding a desk for study or work purposes.
Customization and Personalization: Single bed frames provide an excellent canvas for personalizing one's sleeping space. People can select a single bed frame that fits their preferences and enhances the attractiveness of the space from a variety of designs, materials, and styles that are readily available. Whether one prefers a minimalist wooden frame or a modern metal design, single bed frames can be tailored to reflect personal taste and create a unique ambience.
Cost-Effective Option: In general, single bed frames are less expensive than larger bed sizes. They are a cheap option for people looking for a comfortable and useful bed without breaking the bank because of their smaller size and more basic construction, which often results in a lower price point. Due to the accessibility, people can spend their money on other furniture pieces or components of the bedroom's decor.
Convenience and Portability: Single bed frames are often lightweight and easy to move, making them convenient for individuals who relocate frequently or need a portable sleeping solution. This flexibility is particularly advantageous for students, renters, or individuals living in temporary accommodations. Single bed frames are a practical and hassle-free solution for people who are constantly moving around because they are relatively simple to disassemble and reassemble.
When it comes to finding the ideal single bed, the offerings from Emma stand out as a pinnacle of comfort and quality. Designed with meticulous attention to detail and crafted using premium materials, the Single Bed by Emma provides an exceptional sleep experience for individuals seeking the utmost in comfort and support.
The Emma brand is renowned for its commitment to creating innovative and high-performance sleep products, and its single beds are no exception. The mattress and bed frame are just two of the carefully thought-out components of the bed that are made to provide maximum comfort and sturdiness.
Top SIngle bed by Emma
1. Drawer Bed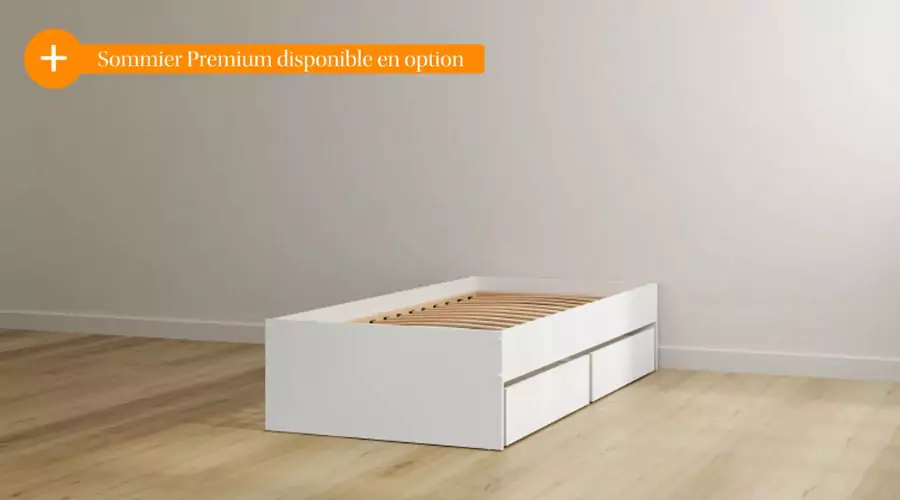 Introducing the Drawer Bed Single by Emma – a perfect blend of functionality and comfort. This innovative bed offers a convenient storage solution without compromising on quality sleep. With its thoughtful design and exceptional craftsmanship, the Drawer Bed Single by Emma is a practical choice for individuals seeking both a comfortable sleeping surface and extra storage space.
At the core of the Drawer Bed Single is the high-quality mattress by Emma, renowned for its superior comfort and support. Designed with advanced foam layers, the mattress ensures optimal pressure relief, proper spinal alignment, and a restful night's sleep. Emma's commitment to sleep technology shines through, providing a luxurious and rejuvenating experience.
---
2. Wooden Bed
The Emma Single Wooden Bed is the ideal synthesis of design and comfort. This bed was carefully crafted with a solid oak frame that brings a sense of warmth and elegance to any bedroom. A dependable option for years to come, the high-quality solid wood construction ensures durability and longevity. 
With Emma's commitment to exceptional sleep quality, the Single Wooden Bed provides a comfortable and restful night's sleep. Whether you prefer a minimalist or traditional aesthetic, the timeless design of this bed effortlessly complements various interior styles.
---
3. Select Bed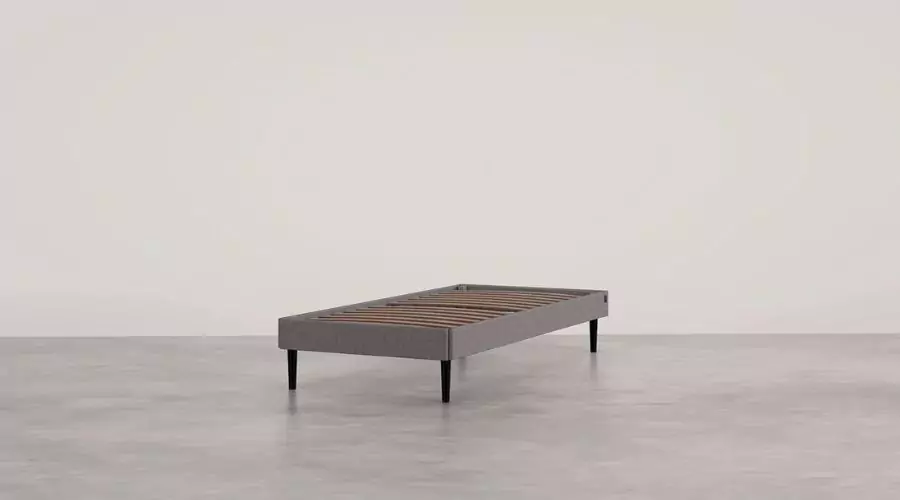 The Emma Select Bed is a testament to Emma's commitment to creating exceptional sleep experiences. This bed provides unrivalled comfort and tailored support for a sound night's sleep thanks to its thorough attention to detail and use of premium materials. 
The Emma Select Bed features a stylish and sturdy bed frame. The bed frame's solidity and durability, which come from its construction using premium materials such as solid wood or metal, ensure its long-lasting performance. The bed frame's modern style lends a touch of refinement to any bedroom's decor, resulting in an aesthetically pleasing and cosy sleeping space.
4. Tri-zone Comfort Bed Base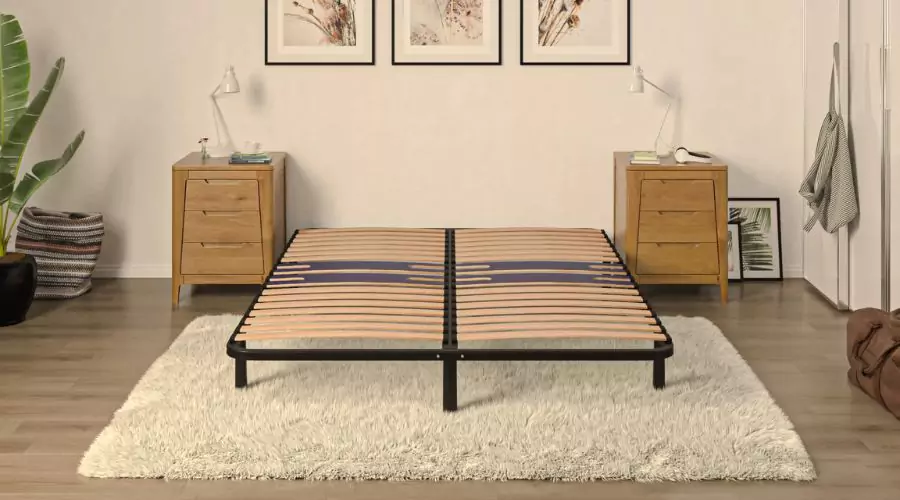 The key feature of the Tri-zone Comfort Bed Base is its specialized zoning system. This bed base, which is segmented into three distinct zones, gives your body various parts, including the head and shoulders, the lumbar region, the legs, and the feet, tailored support. For a more pleasant and restorative sleep, each zone is designed to conform to the body's natural curves, facilitating perfect alignment and eliminating pressure spots.
The head and shoulder zone is designed to provide gentle support and cushioning, allowing for optimal relaxation and alleviating any tension in these areas. The lumbar zone offers firmer support, promoting proper spinal alignment and reducing the risk of back pain. Lastly, the leg and feet zone offers a slightly softer and more plush feel, ensuring maximum comfort and relief for your lower extremities.
---
Conclusion
Single bed frames offer a versatile, simple, and cost-effective solution for creating a comfortable and personalized sleeping space. Their space efficiency, adaptability to different room designs, and customization options make them a popular choice among individuals of all ages. With their practicality and ability to fit into various living arrangements, single bed frames provide a cosy sanctuary for a restful night's sleep, ensuring that individuals can recharge and wake up refreshed each day. Visit thesinstyle for more.
FAQs