Riviera Maya is a nearly 100-mile stretch of beachfront on the Yucatan Peninsula that starts south of Cancun in the town of Puerto Morelos and continues all the way to the fishing community of Punta Allen. It is the ideal getaway where you can spend quality time with your children while exploring the earth's beauties, getting close to wildlife, and swimming in the pristine seas. Because it has so many family-friendly attractions such as zoos, museums, eco-parks, and more, there are many entertaining things to do in Riviera Maya with kids. 
Why Riviera Maya is a top destination for travellers with kids?
Options to have fun and spend some quality time with your kids are infinite at Riviera Maya. Here, you can experience outdoor activities with your children while discovering astounding acrobatic storytelling of international circus performers and taking an adventure tour of local ecological parks. Thus, to ensure an optimal level of fun, we have listed the top entertaining things to do in Riviera Maya with kids which will help you to put together a perfect holiday schedule with them.
Explore Riviera Maya with kids
All along the shore, there are numerous kid-friendly things to do in Riviera Maya, including theme parks, animal attractions, and circus acrobatic performances. Check out some of the top activities in this vast area to make the most out of your family vacation.
Xplore Park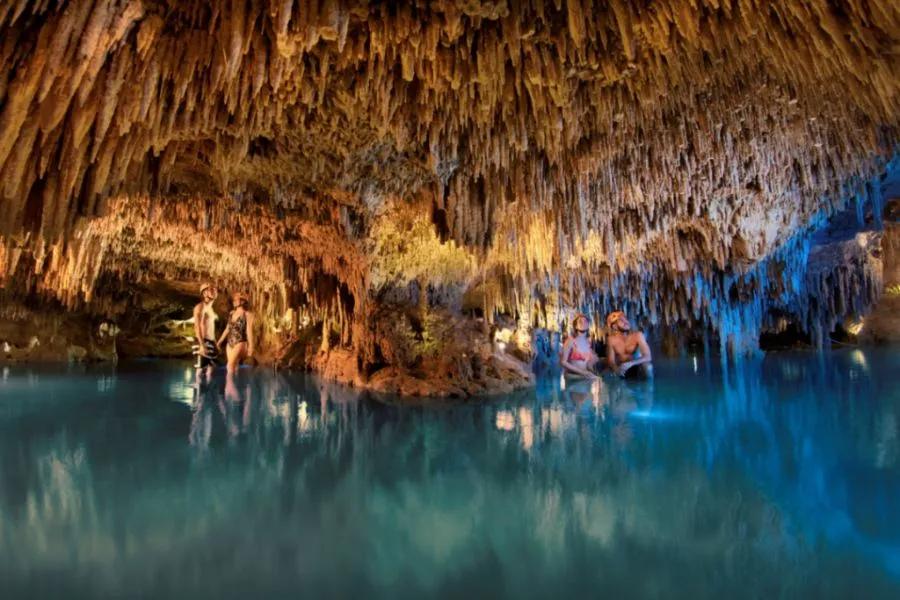 For adults and children of all ages, Xplor Park in Playa del Carmen is a haven of fun activities. This outdoor adventure park offers a variety of exhilarating and heart-pounding thrills ranging from a hammock splash water feature to car safaris. Here, you can zipline through the area at breakneck speeds while travelling high above the ground. Not only this but you can also embark on an underground spelunking adventure and swim amid the stalactites in a cave. 
Though the age restriction is 5 at this outdoor park, this recreational space is among the top kid-friendly thing to do in Riviera Maya. 
---
Xenses Park
Xenses Park in Playa del Carmen is an outdoor theme park where kids of any age can seek entertainment. This theme park features illusions, sensory activities, over 50 hands-on attractions, on-site dining, and live entertainment. Besides, the Way of Dwarfs and Giants is another attraction at this outdoor theme park, where you and your children may encounter enormous structures that will make both of you feel tiny. 
Apart from this, your kids will love to explore the ecological Eden attraction where animals coexist peacefully by a waterfall. A lighter, darker, and faster-moving waterslide called the Slip is also available for you to ride down. The point to be noted here is that this theme park is closed on Sundays and has the timing of 8:30 am to 7 pm on weekdays. 
---
Xel-Há Park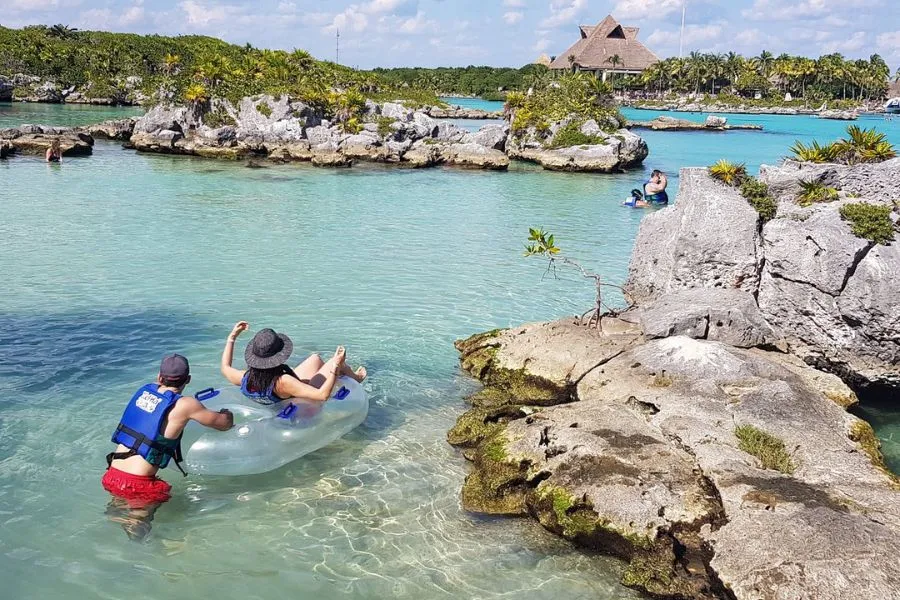 Xel-Há, a waterpark in Cancun, offers a wide range of aquatic activities and entertainment options. Here, you can indulge in fun activities with your kids as you can take them to Children's World, where they can play on a rope climb, paddling pool, seesaw, water slides, or even a crocodile tunnel, or you can go whitewater tubing.
In addition to this, you can enjoy some heart-pounding thrills or spend the day lazing on the beach. You can swim with dolphins, stingrays, and manatees or swing on a rope and plunge into deep water. Additionally, you can climb a lighthouse or eat something at the on-site café. 
---
Xcaret Park
Xcaret Park in Playa del Carmen features a resort along with soft sands, blue waters, adventurous tour packages, and up-close animal encounters. It is an ideal spot to indulge your kids in fun activities. Here, your children may feed, pet, and play with stingrays while snorkelling in a calm and shallow lagoon. Though the age limitations on different packages may vary at Xcaret Park, children must be at least five years old to attend this park. 
Apart from this, you may enjoy scuba diving or snorkelling, flying through the air on a zip line, discovering underground rivers and parasailing 600 feet in the air. The fun thing is that only 12 minutes separate this park from Riviera Maya's main area.
---
Tulum Archaeological Zone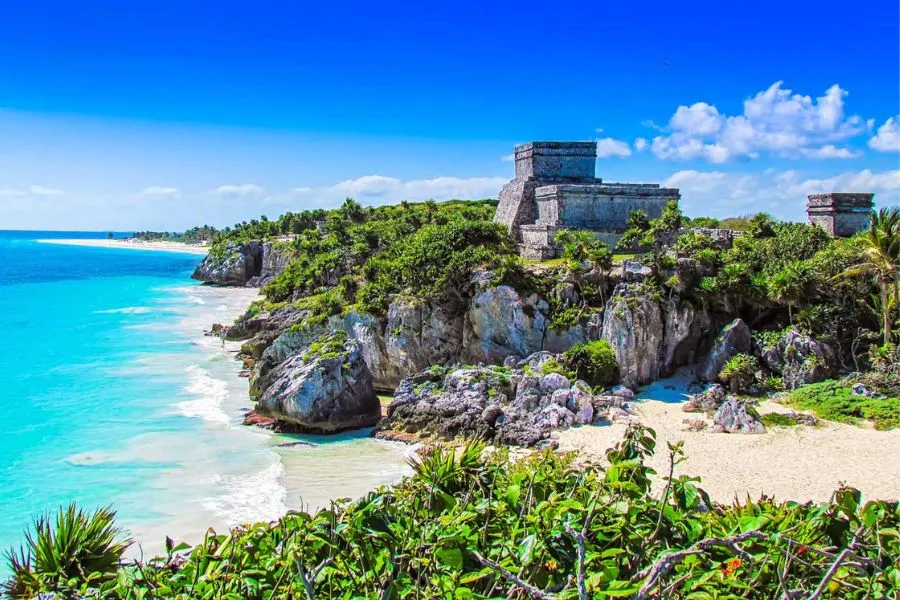 Located on a bluff with panoramic views of Mexico's breathtaking Caribbean coastline, Tulum Archaeological Zone is a centuries-old Mayan settlement. This picture-perfect landscape is complimented by grand-tiered tiered structures, tall swinging palms, sweet white sands, and sparkling blue waters making it a perfect attraction for kids. 
Despite the fact that the ruins themselves aren't quite as stunning as those at Teotihuacan or Chichen Itza, their exotic beachside location makes them a significant tourist attraction in the Yucatán Peninsula. Here, you can educate your children about the ancient Mayan culture and civilization. Moreover, if you are looking to do some unique things in Riviera Maya with your kids, then you must stop by Tulum Archaeological Zone.
---
Conclusion
Riviera Maya is the best tourism and resort district located in the south of Cancun, Mexico. With a bunch of fun activities available at this magnificent location, you can spend the time of your life with your kids. It is the best way to seek respite from your daily routine and you can do all this at budget-friendly prices. With Xcaret Global, you can look for unique and cheap things to do in Riviera Maya. This may vary from going on a horseback riding tour to enjoying water activities. With a bunch of kid-friendly things to do in Riviera Maya, you will find yourself in a haven of entertainment and comfort. Lastly, don't forget to visit theSinstyle website to find out the most entertaining things to do in Riviera Maya with kids.
FAQ's