Cancun draws millions of visitors every year due to its stunning beaches, thrilling theme parks, and fascinating ancient sites. The location is famous among foreigners for its adventure and water fun activities. Spending an amazing day with your family or friends at water parks, theme parks, or natural areas is an ideal way to break free from your everyday schedules and seek real adventure. With a range of Cancun Theme Parks, Xcarcet Global provides you with a variety of options to ensure adventure and enjoyment, which primarily includes rides in a traditional Mexican trajinera, zipline flights, and suspension bridges over lagoons, as well as strenuous activities that will push your emotional boundaries.
What you can expect from Cancun Theme Parks?
Cancun Theme Parks are all about entertainment and adventure. You can find everything ranging from dark rides, water rides and transport rides to Ferris wheels, haunted houses and roller coasters at the different Cancun theme parks to make your trip more fun and adventurous. Most people travel here with their kids to spend time in their life. Since the park is quite famous among the people, you can easily find small boutique hotels or quaint resorts to relax after enjoying the park. 
So, to ease your travel worries, we have listed down the top adventure parks along with their respective features so that you can focus solely on having a fantastic time with your loved ones. 
Top 5 Cancun Theme Parks
Are you looking for the top adventure parks in Cancun to push your adrenaline level? Many fantastic Cancun theme park packages and options are available to make your adventure journey amicable in this popular city. You can locate the greatest ones right with the help of Xcaret Global.
1.  Xavage
Xavage is the best adventure park in Cancun. It offers unique and exhilarating activities on land, water, and in the air. You can start your adventure journey by navigating various obstacles while dangling on a ropes course and then preparing to paddle your kayak by Cancun's canals. For kids, a special section with only waterslides, hanging bridges, and water jets are available.
After a tiring day, you can enjoy a range of delectable cuisines and revitalising non-alcoholic beverages to restore your energy. Visit this amazing park in Cancun for a day filled with wonderful emotions and a lot of fun, where everything is included. 
---
2. Xoximilco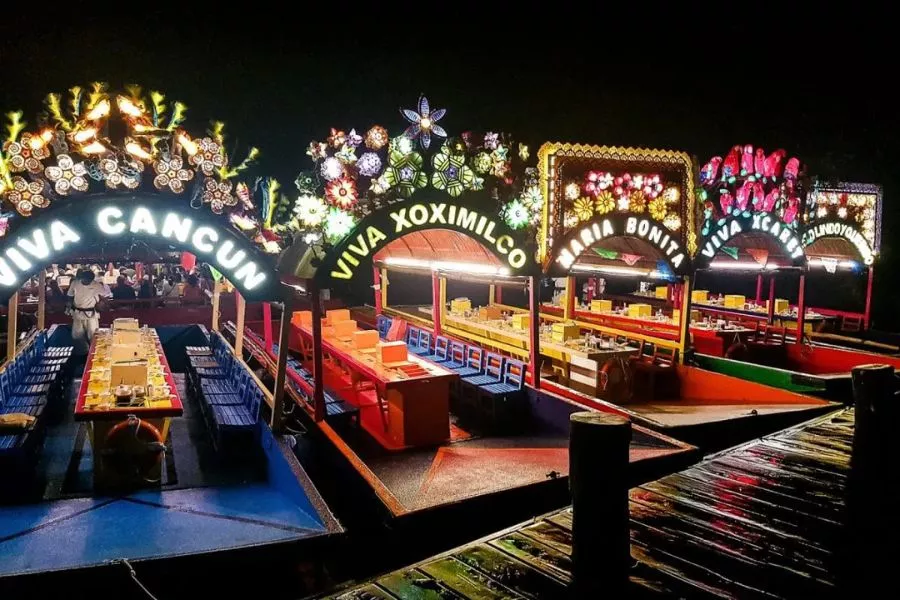 Kids and adults can enjoy Xoximilco, an entertaining Mexican party, on a lovely Mexican gondola with a funny host, a mariachi, and traditional Mexican music. Everyone is welcome to join the party at Xoximilco while being surrounded by family and acquaintances. Here, you can live a night full of Mexico's joyous side as you dance and sing to the rhythms of the country. 
Additionally, you will be treated to delicious traditional Mexican food and desserts along the tour to satiate your appetite. Not only this but you can also enjoy tequila and beer at the open bar.
---
3. Xcaret
Xcaret is a theme park, water park, amusement park, eco-archaeological park, and more in one place. This outdoor park is an outstanding recreational space where you may engage in various activities and fully enjoy them in its enviable location in the jungle alongside underground rivers, cenotes, and the Caribbean Sea. 
The Xcaret Mexico Espectacular performance is one of the biggest attractions at Xcaret and will leave you speechless. Besides this, the Papantla Flyers ceremony, the equestrian show, and the pre-Hispanic dances at the Pre-Hispanic Village are all available in the park. Moreover, the Hacienda Henequenera, the "Bridge to Paradise" Mexican Cemetery, and the Museum of Folk Art of Mexico are must-visits. In addition, the theme park Xcaret is known as the best theme park in Cancun and the Riviera Maya as it showcases the rich history and culture of Mexico.
---
4. Xel-Há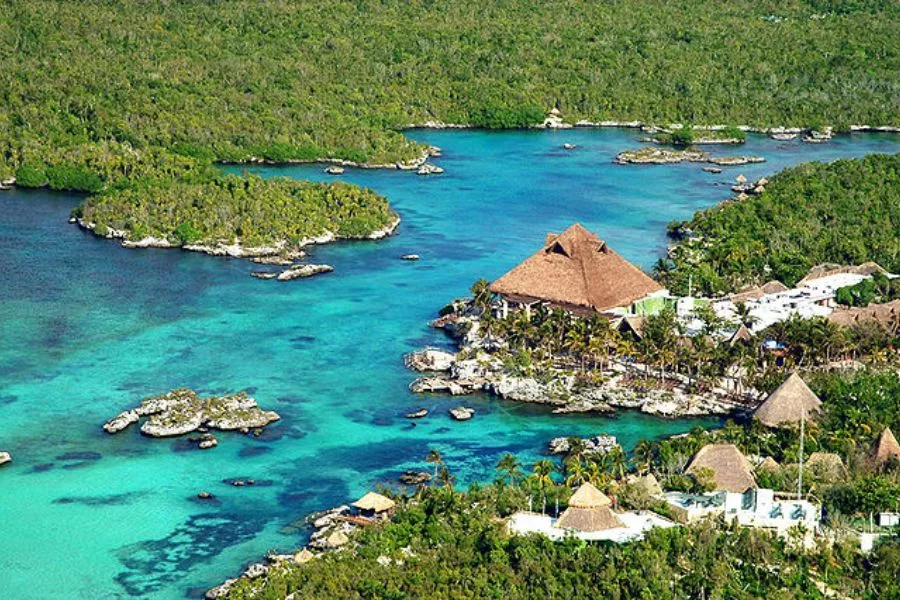 Xel-Há Park, a natural water park in Mexico, is located in close proximity to Tulum and offers unrestricted snorkelling in an inlet that runs into the Caribbean Sea. You can experience these and many other activities in Tulum in the natural wonder of the Riviera Maya. In addition, you may scuba dive from a zip line, ride a bike through the jungle, plunge into the sea from the Stone of Courage, and experience the highest waterslide in Tulum, Riviera Maya, and Cancun, The Scenic Lighthouse, for an adrenaline rush. Moreover, the food and open bar are included in the experience at this all-inclusive water park in Tulum.
---
5. Xplor
Xplor is more than just an adventure water park in Cancun and the Riviera Maya. It is the world's most visited zip-line park and is renowned for six adventure activities. Here, you can slide through the treetops on some of Cancun's tallest zip lines while exploring the mysteries of the underground world and taking a fun amphibious vehicle tour of the jungle. 
For your hunger-related worries, you can visit the nearest eatery El Troglodita. Its limitless buffet will offer you the ideal selection of high-quality, fresh, and healthy foods which will help you regain energy and explore the remaining adventure at the park.
---
Conclusion
Cancun theme parks are a great way to seek adventure and fun with your loved ones. With Cancun theme park packages, you can explore the best of these outdoor parks and make your trip to Cancun a blast. Along with this, you can enjoy Mexican hospitality by residing at a quaint hotel and resort and relishing lip-smacking traditional cuisine. We hope our selection of Cancun theme parks has helped you to discover the best adventure park while exploring the right food joints and adventure activities. For more information, you can visit Thesinstyle website.
FAQs