Barcelona is a vibrant destination that offers visitors a chance to immerse themselves in Catalonia's rich culture, art, and architecture. Stay at cheap hotels in Barcelona to enjoy the city vibes on a budget. With world-renowned attractions such as the Sagrada Familia and Park Guell, Barcelona is a must-visit destination for anyone looking to experience the works of Gaudi and other modernist artists. The Gothic Quarter is also a popular spot for visitors, with its numerous museums, galleries, cafes, and shops.
Best cheap hotels in Barcelona on eDreams
EDreams provides comprehensive assistance in finding cheap hotels in Barcelona. With hundreds of hotels, you can easily compare costs, evaluations, and positions to find the perfect location for your stay. Whether you prefer to be close to famous attractions or the beach, eDreams has options that suit your needs.
Here are some of the cheap hotels in Barcelona available on eDreams:
1.Archie Living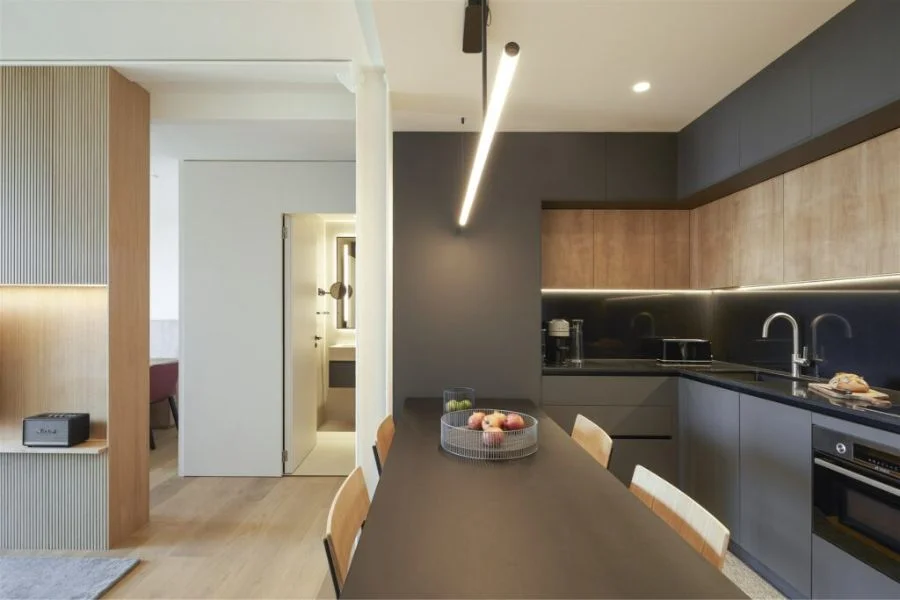 Archie Living is a well-appointed aparthotel situated just a short distance from the popular Nova Icaria Beach in Barcelona. The air-conditioned rooms are designed to provide guests with a comfortable and relaxing stay, complete with amenities such as a flat-screen TV and a fully equipped kitchen. The outdoor swimming pool and terrace are perfect for enjoying the warm Mediterranean weather. At the same time, the nearby attractions, such as the Picasso Museum and Palau de la Música Catalana, offer plenty of cultural experiences. The aparthotel's convenient location, just 14 km from Barcelona El Prat Airport, makes it an ideal choice for travellers looking for a comfortable and convenient stay in the city.
2.Hostal Orleans
The Orleans guest house is a well-situated accommodation option for travellers visiting Barcelona. Located in front of Estació de França Train Station and just a short walk from Ciutadella Park, the guest house offers air-conditioned, vibrantly decorated rooms with modern amenities such as a plasma TV, safe, and private bathroom. Guests can enjoy a communal lounge area with free internet, vending machines, and a microwave, while the reception is open 24/7 and provides free luggage storage. The guest house is conveniently located near popular attractions such as Santa Maria del Mar Church and Barceloneta Beach, making it an ideal choice for sightseeing.
3.Hostal Lleida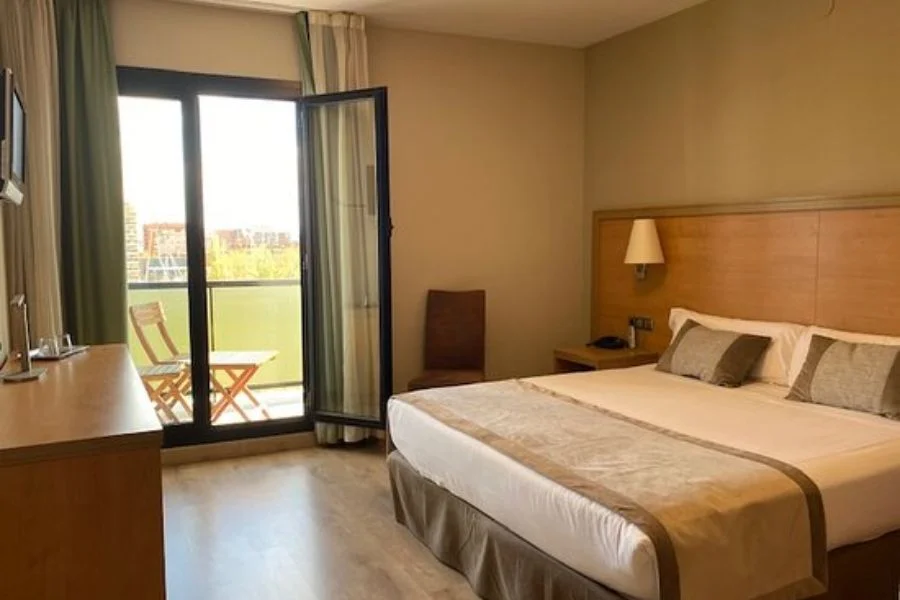 The Hostal Lleida is a guest house in the bustling Eixample district of Barcelona, offering travellers a comfortable and convenient stay. The property is strategically situated just 300 metres from Hospital Clínic Metro Station, making it an ideal base for exploring the city. The guest house features air-conditioned rooms with private bathrooms, free Wi-Fi, and a TV. Upon check-in, guests are greeted with a small water bottle and a city map. The bathrooms have towels, soap, and a hairdryer for added convenience. The reception staff is available 24/7 and always ready to assist guests. There is also a cosy lounge area with a fridge, microwave, and internet terminal for guests.
4.Hostal Nuevo Colon
Hostal Nuevo Colón is a well-situated and comfortable accommodation option in the Born neighbourhood of Barcelona. With free Wi-Fi and a 24-hour reception, guests will find everything they need for a convenient stay. The hostel is a short walk from Ciutadella Park, Barceloneta Beach, the Picasso Museum, and the Cathedral, making it an ideal location for exploring the city. The nearby Barceloneta Metro Station and Estació de França Train Station provide easy access to other areas of Barcelona. Guests can choose between en suite or shared bathroom rooms, all of which are heated, and some even feature a fan or balcony. The reception also includes luggage storage, a safe, and tourist information.
5.Hostal Portugal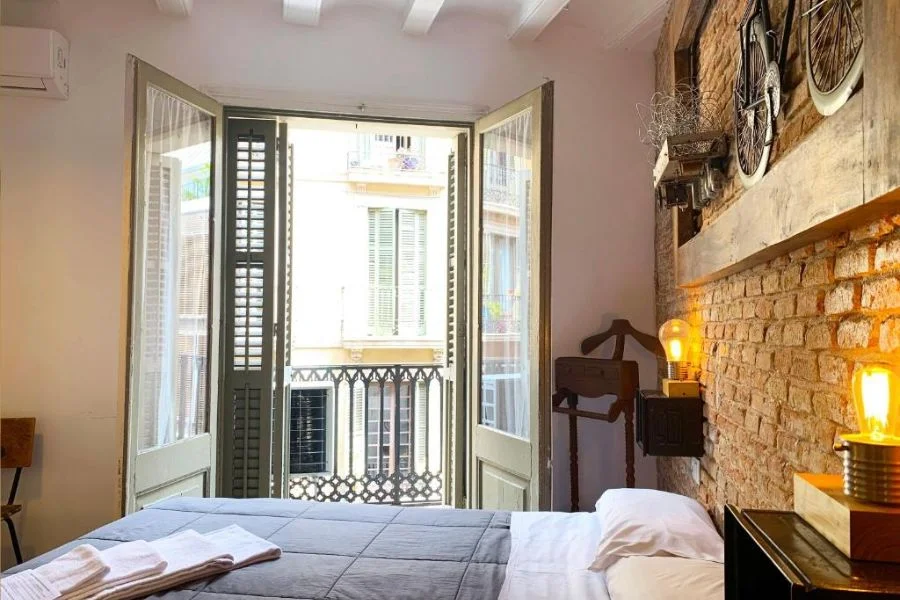 The Hostal Portugal, located in the lively Gothic Quarter of Barcelona, offers comfortable accommodations for travellers exploring the city's rich history and vibrant nightlife. With a 24-hour reception and free Wi-Fi, guests can enjoy all the conveniences of home. The elegantly decorated rooms feature parquet floors and modern decor, some with private balconies. Guests can choose from rooms with private or shared bathrooms, each equipped with a TV. The guest house is conveniently located near cafes and restaurants in the Old Town and bars and nightclubs in Plaza Reial. Drassanes Metro Station is only 200 metres away, providing easy access to other parts of the city.
Conclusion
Discover the magic of Barcelona, a vibrant city that boasts creativity, beauty, and diversity. Barcelona has something for everyone, whether you seek adventure, art, or relaxation. The locals are friendly and lively, cheap hotels in Barcelona make you feel welcomed and entertained. From the stunning Sagrada Familia to the charming Park Guell and the lively Barcelona Carnival, this city always has something to see and do. Stay up-to-date on the latest tourism news, locations and trends by following eDreams and the official website of Thesinstyle.
FAQ's