Travellers looking for a unique and enjoyable experience can book a vacation rental in London, one of the most famous cities in the world. London has much to offer everyone because of its extensive history, dynamic culture, and numerous attractions. London holiday rentals provide an excellent substitute for conventional hotels, allowing guests to experience local life and fully appreciate the city's distinct character. This article is the right place to learn about cheap London rental holidays. It will also suggest London best rental homes. These accommodations frequently have contemporary conveniences, roomy living spaces, and fully functional kitchens, letting visitors take advantage of the ease and convenience of a home without ever leaving home.
List of some of the best London holiday rentals
1. The Gladstone Collection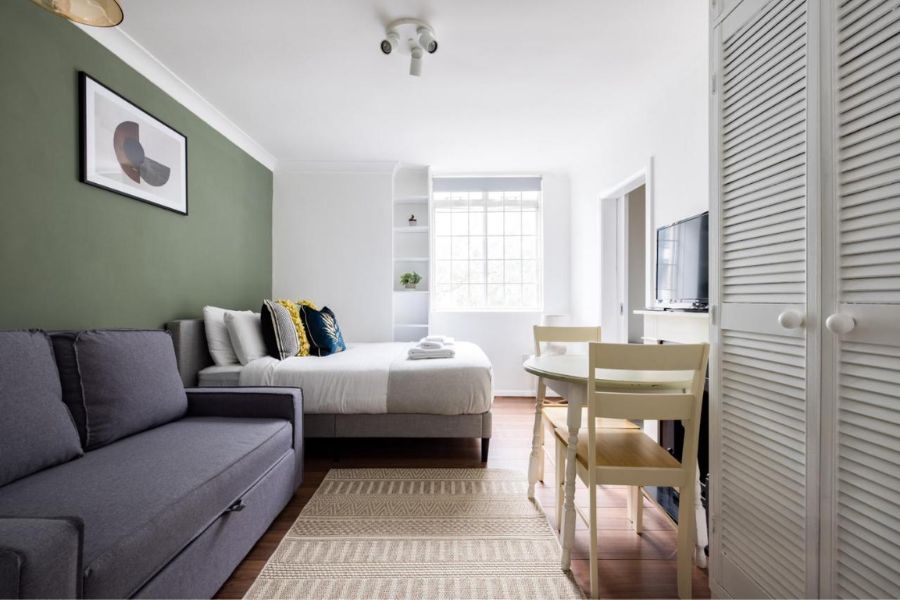 London holiday rentals will offer the best-class amenities. The Gladstone Collection offers lodging with free WiFi and a seating area in London, just 3.8 kilometres from Wembley Stadium and 3.9 kilometres from Wembley Arena. A flat-screen TV with channels from satellite, a private restroom with a shower, complimentary toiletries, and shampoo and conditioner are all included in each unit. It also has an updated kitchen with a dining table. There is also a coffee maker and a kettle, along with a refrigerator, an oven, and a stovetop. An excellent location for anyone wishing to live in some of London's most exciting neighbourhoods while having excellent communication with the city centre and a fantastic living space. Please be aware that the kitchen and toilet are shared. Studio apartment with top-of-the-line appliances and one bathroom.
---
2. NY- LON Corporate Apartments
A terrace, views of the city, a couch with an LCD television, a fully furnished kitchen with a refrigerator and a microwave, and a separate bathroom with a shower and complimentary toiletries are all included in the rental. There is also a coffee maker, a kettle, a dishwasher, a microwave, and a stovetop. The NY-LON Corporate Apartments are 600 metres from Canary Wharf Underground Station and have a restaurant, a gymnasium, and air-conditioned lodging with a balcony and free WiFi. Cycling is feasible in the neighbourhood if you want to explore the area. Their residences are ideally situated in busy commercial areas, providing quick access to businesses, transportation, restaurants, and entertainment venues. Each apartment is tastefully and stylishly designed, providing visitors with a tranquil and functional setting. High-speed web, fully functional kitchens, and roomy living spaces are among the modern conveniences of the completely furnished and furnished flats. London holiday rentals provide their visitors with the best services.
---
3. The Dalton Apartments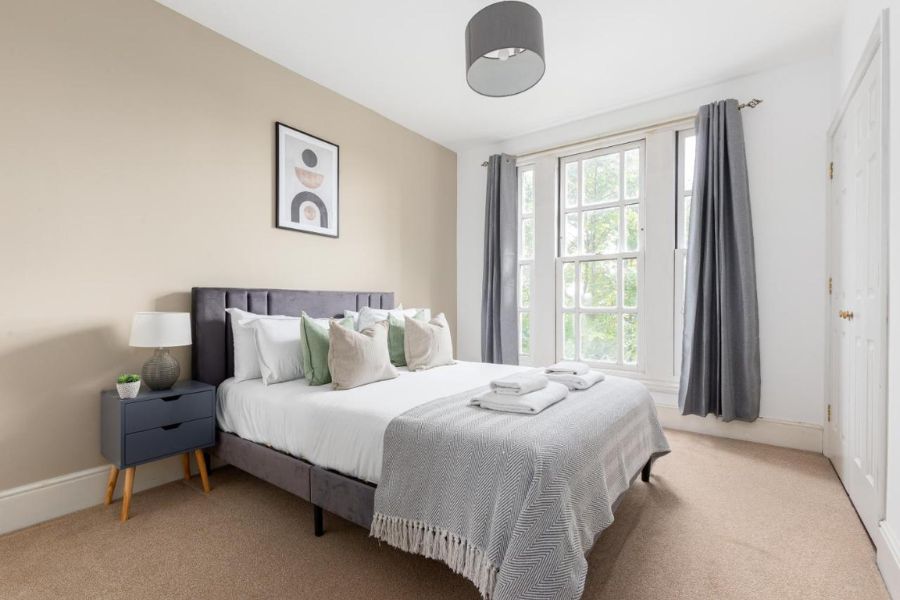 The Dalston Apartments offers lodging with free WiFi and a garden in London, 3.6 kilometres from Liverpool Street Underground Station and 3.1 km from Brick Lane. A flat-screen TV with satellite television, a private bathroom with a shower, complimentary toiletries, and a hairdryer are all included in each unit. It also has a fully functional kitchen with a dining table. In addition, a coffee maker and a kettle are provided, along with an oven, fridge, and dishwasher. The Dalston Apartments are located 4 km from Emirates Stadium and 4 km from Victoria Park. 13 kilometres away from the lodging lies London City Airport, which is the closest airport. You can have an impeccable experience because of unique London holiday rentals.
---
4. Whitfield Street Apartments
The apartment has a flat-screen TV, a private bathroom with a shower, a bath, complimentary toiletries, a refrigerator, an oven, and a dishwasher in the kitchen. There is also a coffee maker, a kettle, a microwave, a burner, and a toaster. Whitfield Street Apartments' convenient location allows quick access to well-liked attractions, dining alternatives, retail areas, and public transportation. These flats provide a handy starting point for visiting well-known attractions like the British Museum or taking advantage of the exciting nightlife in neighbouring communities like Soho. London holiday rentals are cheap and have excellent quality interiors to offer their visitors.
---
5. Fraser Suites Queens Gate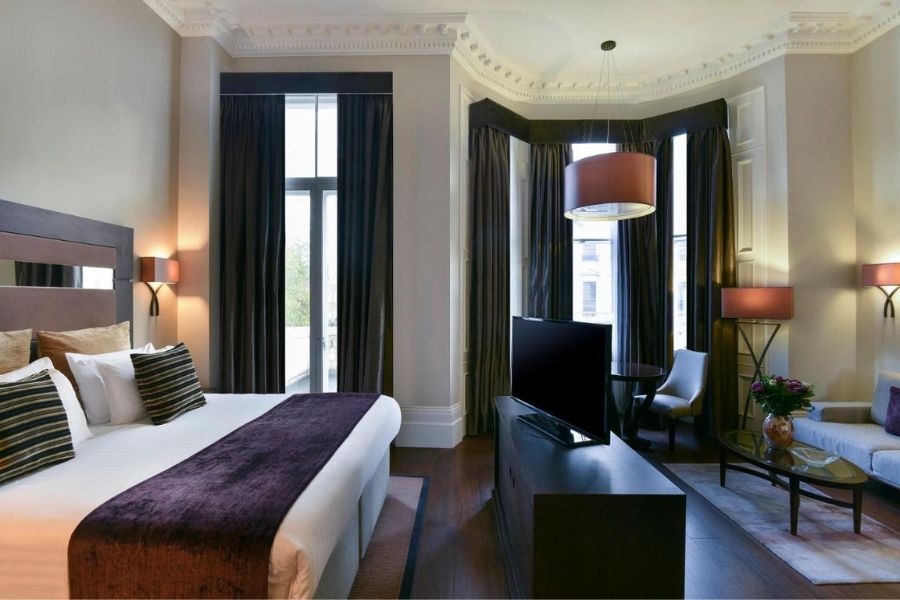 A luxurious apartment building, Fraser Suites Queens Gate, is situated in London's upscale South Kensington neighbourhood. Thanks to its excellent location, the property provides a chic and practical base for both short-term and long-term stays. The Fraser Suites Queens Gate offers a selection of stylish and luxurious apartments, ranging from studios to large one- and two-bedroom homes. Each condo has beautifully chosen furnishings and contemporary conveniences, including fully functional kitchens, cosy living spaces, and luxurious baths. Additionally, some units provide breathtaking vistas of the neighbourhood. London holiday rentals are the best you can get with excellent class service. In-house amenities at Fraser Suites Queens Gate include a fitness centre, a 24-hour front desk with concierge services, and free high-speed internet access. The property's professional and welcoming staff is always there to help with any needs and ensure a relaxing and pleasurable stay.
---
Conclusion
London holiday rentals provide a wide selection of choices for those looking for an unforgettable stay in this famous city. London offers everything to suit every taste and budget, whether searching for an opulent apartment in the centre of the action or a quaint townhouse in a hip area. Holiday rentals offer the comfort and amenities of a home away from home while allowing you to experience local life. These rentals make an excellent home base for visiting the city's notable landmarks, historic sites, and bustling neighbourhoods because of their contemporary facilities, spacious living spaces, and convenient locations. Visitors to this remarkable capital are guaranteed a memorable and engaging experience thanks to London vacation rentals. Want to know about more such amazing rentals? Visit eDreams and the official website of Thesinstyle!
FAQ's