Rome is the capital city of Italy. It is a mesmerising city that provides tourists with a cultural blend of history, cuisines, art and architecture. Here are some of the cheap hotels in Rome in this article, where you can have a comfortable stay and enjoy the vibe of Rome. Rome is known as the "Eternal City" due to its historical significance that dates back to 2500 years. This city was the heart of the Roman Empire and several iconic landmarks like the Colosseum, the Pantheon and the Roman Forum. The spiritual centre of Catholicism, the Vatican City, is housed in Rome. It houses St. Peter's Basilica, Vatican Museums, the Sistine Chapel and an impressive art collection of Michelangelo, Giovanni and other prominent artists.
---
Best cheap hotels in Rome 
1. Hotel Marisa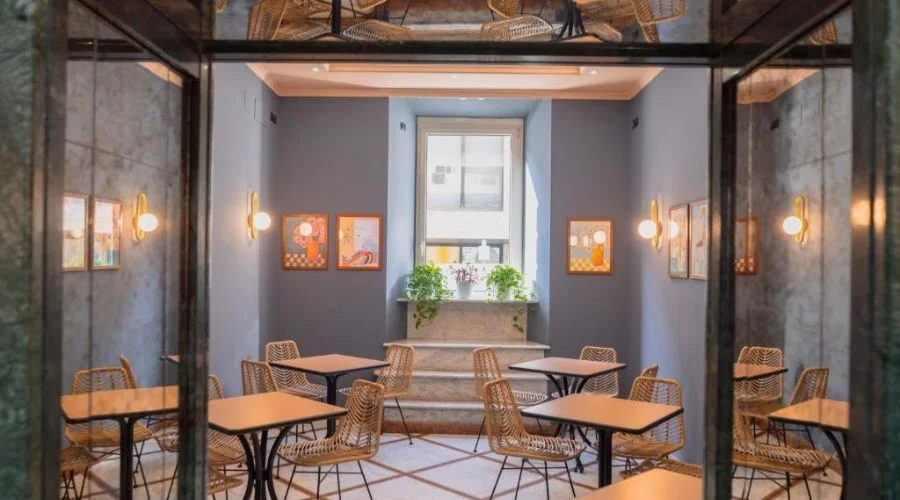 The Hotel Marisa lies in the heart of Rome. It is located right next to the metro station and Termini Train. Hotel Marisa is perfect if you want cheap hotels near Rome centre. lies only 1.8 kilometres away from the centre. It has a 24-hour reception and simple rooms that are budget-friendly. This hotel is only two Metro stops away from the Trevi Fountain and the Colosseum. All rooms offer an attached private bathroom and a flat-screen TV. It is fully air-conditioned. A buffet-style breakfast is available in the hotel and is an option for customers.
---
2. Hotel Washington 
The Hotel Washington has a shared lounge, a terrace and a bar. This hotel lies in the heart of Rome and is only 300 metres away from Rome and Metro station. It has breakfast available in the hotel. It is fully air-conditioned and has paid airport cab service. Vittorio Emanuele Metro Station and Santa Maria Maggiore are the famous attractions near this hotel.
---
3.Monti 66 Hotel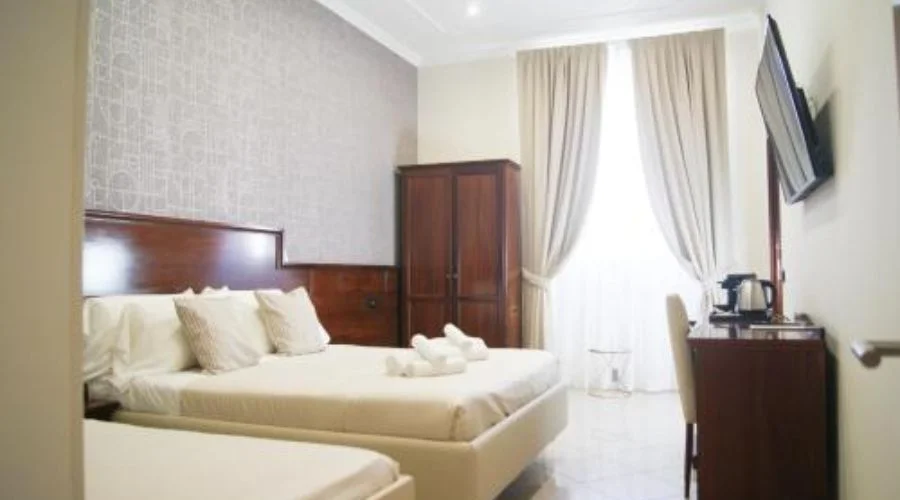 Monti 66 Hotel is beautiful and budget-friendly. It is fully air-conditioned and has flat-screen TV in all rooms. This hotel is near attractions like  Santa Maria Maggiore and Colosseo Metro Station. The property is only 1 kilometre away from the city centre.
---
4. Hotel Villa Maria Regina
Hotel Villa Maria Regina has 115 rooms and is in the serene atmosphere of Rome. This property is only 4 kilometres from the Vatican City. It has modern services and amenities. It is fully-air conditioned and offers a restaurant and free parking. It provides free Wi-Fi and flat-screen TV in all the rooms. The hotel has room service and a 24 hours front desk. The property also has a gym centre, meeting rooms and a beautiful garden.
---
5.Miriam Apartment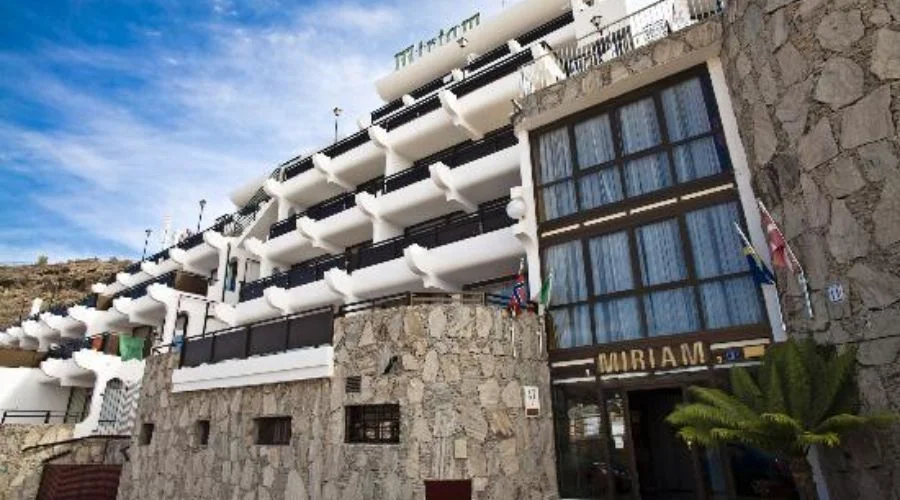 The Miriam Apartment is a beautiful apartment in Rome. It offers its guests an environment-friendly surrounding near to tourist attractions like Vittorio Emanuele Metro Station. This property has a lift, free Wi-Fi, and an exclusive check-in and check-out. The apartment is only 1.9 kilometres away from the centre of the city and only 500 metres away from the Domus Aurea. It is fully air-conditioned and contains 3 bedrooms, a shared living room and a fully furnished kitchen. The kitsch has a coffee machine and an oven. There are two bathrooms. The apartment provides towels and slippers. Santa Maria Maggiore, Colosseum and Palatine Hill are near this property.
---
Why should one choose eDreams to book cheap hotels in Rome?
Are you somebody who wants to go to the Eternal City, Rome? But are you worried about the expense and are looking for cheap hotels in Rome? If yes, this article is for you. The article is about 'eDreams', an online platform where you can find cheap hotels in Rome. EDreams has a broad range of selections designed for you to choose a stay within your budget and preference. It provides accommodations, including apartments, hotels, hostels, and dormitories. The extensive network can provide you with hotels with the lowest price compared to other websites. It has a user-friendly interface allowing anyone to book a hotel within their comfort from home. They have a mobile application to offer a seamless booking process. EDreams' high reputation and excellency are built on the foundation of trust and customer satisfaction. 
How to book cheap hotels in Rome through eDreams?
Visit the

website of eDreams

.
You can see a box on the left side of the page where you will have to enter the details of your journey. 

In the first column, type in the destination as Rome

Set the check-in date and check-out date at your convenience

In the following field, enter the number of adults and children accompanying you

Below this, you can see options to mark. In case, you are travelling with many people, and want an entire apartment or house, tick the first option. 

Now click on the search option, and you will see

several hotels and apartments

available that day. 

You also have the option to filter hotels that are in your budget. For this set price range from 0- 5000 or 5000-10,000 etc. as you like




---
Conclusion
Edreams will help you in finding cheap hotels in Rome. It has a wide selection of accommodation choices with the lowest price. Trusting eDreams will surely make your trip to Rome an incredible journey. Its reliable customer support and convenience will make your travel plan more enjoyable and efficient. eDreams gives you flexible booking options. You can select the duration of your stay and customise it accordingly. Read more about cheap hotels in Rome on eDreams and the official website of Thesinstyle.
FAQ's