Tulum is the ideal destination for tourists to explore. Being located 130 km south of Cancun, it is a fantastic beach resort town with wonderful beaches that are less commercialised and more real. This stunning municipality provides travellers with an ultimate fun experience which ranges from Mayan ruins to stunning beaches to delicious restaurants. Not only this but there are also many other intriguing things to do in Tulum.
Despite the abundance of amazing and unique things to do in Tulum, you may find the place out of your price range or even pompous given the prevalence of Instagram influencers. Thus, we have prepared a list of five epic things which will make you experience ultimate holiday fun while keeping you away from the crowd.
Why is Tulum the perfect destination to spend your vacations?
A lush jungle studded with cenotes and breathtaking nature reserves surrounds Tulum, making it an ideal location for dolphin sports, cave diving, and ATV riding. Moreover, the spiritual centres in Tulum provide wonderful yoga, meditation sessions, religious ceremonies, and many other off-beat activities, all while humming delightfully in the background of the busy beach clubs and posing influencers. In recent years, the appeal of Tulum as a tourist destination has bolstered as people are finding this tiny village a worthy place to spend their vacation.
Top 5 epic things to do in Tulum
Tulum is approximately three hours from Cancun and one hour from Playa del Carmen. Although it is closest to all of Quintana Roo's "must-see" sites, it is the least popular destination among tourists which makes it less crowded and appealing. Tourists visit this traditional beachy village to taste the authentic Mexican culture while experiencing the following unmissable things to do in Tulum.
1. Explore the Sian Ka'an Biosphere Reserve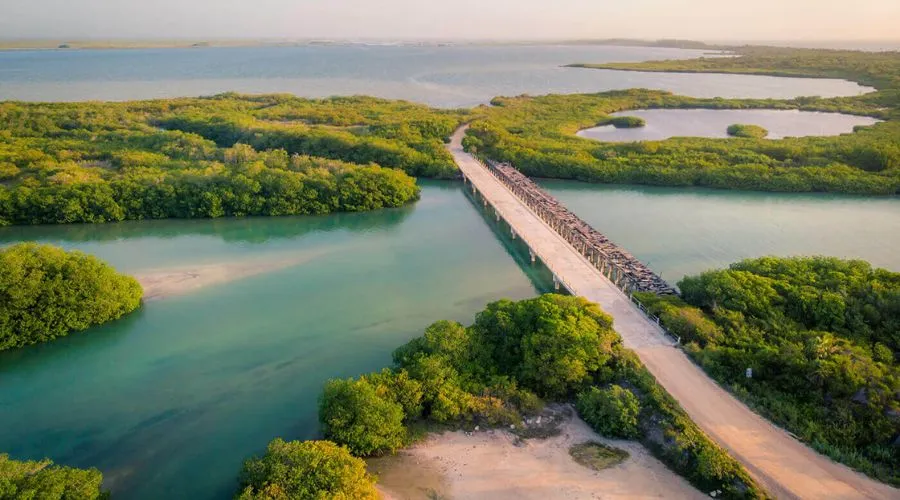 In Mexico's Rivera Maya, Sian Ka'an is one of the largest protected environments and a UNESCO World Heritage Site. It is one of the best places to visit with kids as you can spot monkeys, dolphins, different species of birds, manatees and fish at this amazing abode of diverse wildlife.
With Hoteles Xcaret and package, you can find this amazing location with a tranquil boat trip which will take you past mangrove swamps, cenotes, and lagoons before arriving at an ocean coral reef. Here, you can also spot various species of fauna while snorkelling and exploring the coral reef.
---
2. Dive into the cenote
Many of the well-known natural swimming holes or cenotes in the Yucatán can be found in Tulum. Some of the largest cenotes in the vicinity include Gran Cenote, Dos Ojos, and Laguna Kaan Luum. In addition to this, you can also visit the smaller cenotes, such as Cenote Dos Palmas, which is maintained by the Maya population in the area. Given this, If you want to relax and rejuvenate for the day, exploring cenotes in the region may be one of your favourite things to do in Tulum.
---
3. Experience ultimate peace with the yoga retreat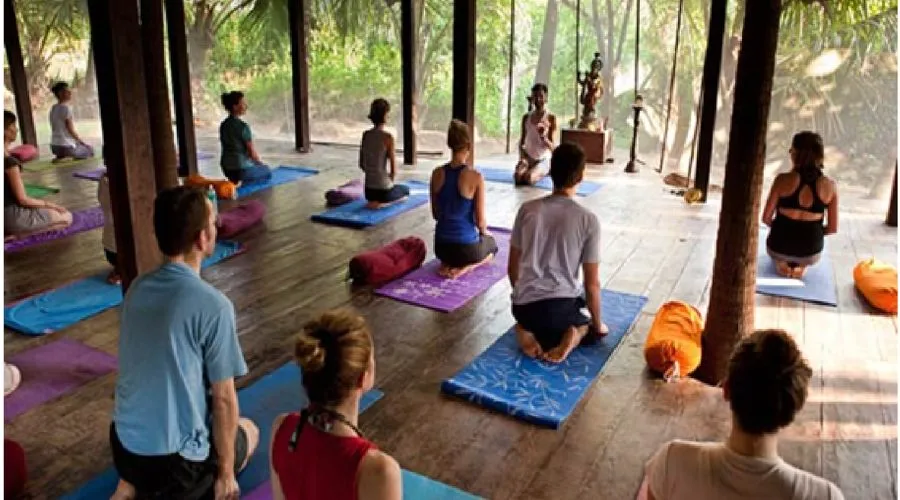 Attending a yoga class or exploring one of the numerous retreats spread over the beach town of Tulum are among the most calming things to do in Tulum. In recent years, owing to the proliferation of new retreats and yoga sessions, Tulum has developed a reputation as a popular health-conscious vacation spot.
Here, you may find everything to regain your equilibrium and establish a spiritual connection, whether it be at calming meditation retreats, reviving yoga studios, or other outdoor pursuits. You can easily find the best yoga retreats, studios, and programmes in Tulum with the help of a guide or holiday packages.
---
4. Spend a day enjoying at the beach
Spending a day at the beach, doing various fun activities and enjoying seafood is one of the unmissable things to do in Tulum. The beaches in the area, which stretches all the way to the south, are less crowded as most tourists are unaware of the area's extensive network of beaches. In addition to this, the area has some beaches that are difficult to access, like the beaches in the Sian Ka'an Biosphere Reserve, while others, like Playa Paraiso or Playa Las Palmas, are well-renowned.
---
5. Relish your taste buds with top-rated restaurants
The food is one of the most crucial factors to take into account while travelling to a new place and Tulum is the land of fantastic restaurants. Here, you can find a number of incredible eateries which offer anything from affordable and delectable street tacos to the most upscale jungle restaurants and beach bars. Moreover, for people who want to taste traditional food and eat in regional restaurants, Tulum is the right place to visit among all the other areas.
---
Conclusion
In a nutshell, there are many things to do in Tulum, ranging from exploring archaeological sites and five-star resorts to mouthwatering cuisine. It is a breathtakingly beautiful location that offers adventure at every turn. Given this, you can plan your trip to Tulum around the variety of neighbouring attractions, activities, and lodgings, allotting enough time for every activity. Moreover, if you are someone who would love to stay at the on-site hotel, then you must visit Xcaret Park. There you may experience the nightlife along with the ultimate comfort and fun as you will get the opportunity to enjoy various off-beat activities ranging from swimming to learning about the Mayan culture and history.
If you want to know more about the best things to do in Tulum or Xcaret Park, then you can also visit Xcaret Global and the official website of Thesinstyle.
FAQ's